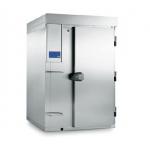 Deerfield Beach, FL (PRWEB) July 23, 2012
Hotel Restaurant Supply (HotelRestaurantSupply.com) has released the details of a new opportunity for business owners in the industry who wish to lease their restaurant equipment as opposed to buying it outright.
Leading full-service product dealer for foodservice and hotel equipment, HRS offers top quality, brand name items for discounted and affordable prices. It features various purchasing and financing options, as well as reduced club pricing for members, but is now offering leasing opportunities for greater savings and flexibility.
Hotel Restaurant Supply has made it easy to apply to lease equipment through the use of its online form, which can be filled out in its web-based format on the company's official website, or it can be downloaded from the site in the file format of the customer's choice. HRS also provides the opportunity to have the form mailed, emailed, or faxed upon request.
The company came to the decision to lease hotel and foodservice equipment as a part of its expanding efforts to best serve its customers' needs. It recognized that purchasing equipment outright is not always in the best interest of a restaurant or a hotel, and that there are many benefits to being able to lease what is needed. For example, working capital is not tied up, and it does not become a financial statement liability.
Many customers have also expressed that it helps them to work much more easily within their operating budgets, even in tougher times such as the current economic environment. Every payment can be expensed when a Fair Market Value (FMV) lease, and it helps customers to mitigate the risk of inflation as the prices are set for today, even though they will continue to be paid in tomorrow's dollars. There are many other benefits to leasing the equipment as well, which are all identified on the Hotel Restaurant Supply website.
All of the products for sale and lease by HRS are available to the public. This includes various forms of refrigeration units, food warmers, dispensers, fryers, dishwashers, ranges, ovens, steamers, and more.
The HRS professional customer service agents are highly trained and are always ready to provide expert guidance for choosing products and equipment, and designing the space in which they will be used. They will take all product and ordering queries in a prompt and reliable way.
For more information about the opportunity to lease equipment, visit http://www.hotelrestaurantsupply.com to learn about the full range of available foodservice and beverage dispensing products, and about Hotel Restaurant Supply, visit the official company website at : http://www.hotelrestaurantsupply.com