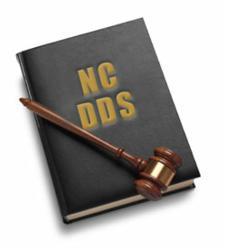 Charlotte, NC (PRWEB) July 23, 2012
New legislation passed in North Carolina this week will help increase access to high-quality dental care for North Carolinians and Dr. James A. Wells of South Charlotte Dentistry is thrilled about the news.
"Everybody deserves access to great dental care," says Dr. Wells. "We support any business model that benefits our patients."
According to the Alliance for Access to Dental Care, North Carolina currently ranks 47th in the nation in access to dental care. CEO of the Alliance, Doug Brown says, "The increasing burden and complexity of running a modern dental practice has prompted a growing number of dentists to affiliate with dental service organizations (DSOs) to handle nonclinical functions such as accounting, human resources and purchasing, thereby allowing dentists to spend more time caring for their patients."
"This is great for us, but most importantly for our patients," says Dr. Wells. "We already outsource many of our business functions. Our focus is already on our patients." The Federal Trade Commission has stated that when dentists outsource nonclinical services to dental service organizations they seem to increase "efficiency and support entry by new dental practices, which may lead to lower prices, expanded access to dental services and greater choice for dental consumers."
News Wire reported that Governor Perdue signed Bill 655 (SB 655) after it passed the North Carolina House and Senate. The bill calls for a six-member task force that is to begin ensuring the continued growth of high-quality dental care in North Carolina. The force will have representatives from the North Carolina Dental Society, the North Carolina Board of Dental Examiners, the Alliance for Access to Dental Care and third-party members from outside the industry. Recommendations from the task force will be presented before the General Assembly in January 2013.
The Alliance for Access to Dental Care's CEO, Doug Brown says, "Studies show that tens of millions of Americans are unable to access affordable dental care, and these patients often suffer in silence, here in North Carolina and across the country. We support legislation that increases patient access to dental care and gives dentists the tools and choices they need to spend more time delivering care and less time on business administration. We appreciate the hard work and dedication of key members of the House, including Rep. Ruth Samuelson, Rep. Bert Jones, Rep. Harold Brubaker and Speaker Thom Tillis, who all worked to create the best outcome for the people of North Carolina."