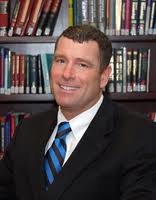 Given that sarcomas represent a group of deadly, orphan cancers, raising awareness is of particular importance.
Philadelphia, PA (PRWEB) July 26, 2012
A resolution has been introduced into the U.S. House of Representatives to designate July as Sarcoma Awareness Month, and the Sarcoma Alliance is encouraging survivors, families and friends to urge Congress to pass it.
"It may not pass this month, but we need to keep working to get cosponsors, in hopes that it will be approved before the next July," Alliance board member Suzie Siegel said today. A survivor of metastatic leiomyosarcoma, she lives in Tampa, in the district of U.S. Rep. Kathy Castor (D-FL), who introduced House Resolution 722. Reps. Joe Baca (D-CA) and Patrick Meehan (R-PA) are cosponsors.
Rep. Baca honored teenager Claire Frick, who died of alveolar rhabdomyosarcoma this spring. Rep. Meehan remembered Daniel Schultz, who died of undifferentiated pleomorphic sarcoma a week before the resolution was introduced.
"I would do anything to help promote awareness," said Susan Schultz of Bryn Mawr, Pa., who has taken up her husband's cause.
"We hope to get bipartisan support," Siegel said. "Some Republicans may hesitate because of Rule 28, which discourages resolutions that celebrate causes. But we are certainly not celebrating sarcoma."
"We wholeheartedly support this resolution," said Matt Alsante, executive director of the Sarcoma Foundation of America in Damascus, Md. "Patients often don't know that sarcoma nonprofits exist that can provide resources -- and hope."
Siegel added: "A number of nonprofits support this resolution. I don't know anyone opposed, and I've been working on this since 2007."
There are more than 50 subtypes of sarcoma, a cancer of connective tissues, such as bone and muscle. "Given that sarcomas represent a group of deadly, orphan cancers, raising awareness is of particular importance," said R. Lor Randall, M.D., director of Sarcoma Services at Huntsman Cancer Institute & Primary Children's Medical Center in Salt Lake City. The resolution "is a step in the right direction to help us better battle these nefarious and often publicly clandestine diseases.
"Affecting the young and old indiscriminately, sarcomas can arise and spread to any part of the body. Funding for sarcoma research and care is disproportionately scarce."
"Emailing, writing and calling are the most effective ways to get your representative to cosponsor our resolution," Siegel said. "But we also have started a petition, and we're more than halfway toward our goal of 1,000 signatures. If you fill in your information, an email will be sent to your representative. Only your name, state and comment will show up on the petition site."
The petition is at: http://www.thepetitionsite.com/788/428/730/name-july-as-sarcoma-awareness-month/ For more information, go to http://sarcomaalliance.org/news/sarcoma-awareness-month/
The nonprofit Alliance is based in Mill Valley, Calif., where it was founded in 1999. In addition to advocacy, it offers different ways for sarcoma patients to connect, including Facebook, a Peer-to-Peer Network, live chat room, blog, YouTube channel and discussion board. It provides information from experts as well as grants to reimburse patients who have to travel to see a sarcoma specialist. Its website is: [http://sarcomaalliance.org.