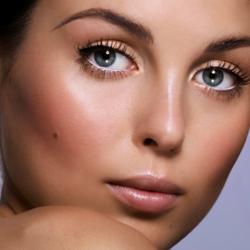 Skin Care for Every Skin Concern
Miami, FL (PRWEB) July 24, 2012
TheBeautyPlace.com strives to obtain the best beauty products at discounted prices for its loyal customer base and ever increasing client list. Their beauty consultants access each client's skin concern and advise the skin care product best suited for their skin type and concern. Specific concerns are addressed and its recommended beauty tool is featured.
Keratosis Pilaris is a common skin condition in which a protein in the skin called keratin forms hard plugs within hair follicles. It is very common in clients with very dry skin or who have eczema. Dr. Brandt Pores No More Pore Effect $37.99 is a daily refining cream ideal for oily or combination skin, but can be used by all skin types. The face cream is formulated with salicylic acid, tea tree oil and botanicals to help refine and tighten pores. With regular use, enlarged pores become tiny again and skin will be more clear. It is recommended for dry skin because of its rich and moisturizing texture.
NIA24 Sun Damage Repair for Decolletage and Hands $37.99, is a targeting fading treatment. It helps to eliminate age spots, sun spots, on chest area or on the tops of hands. It can be applied to areas where any discoloration or hyperpigmentation is visible. "Clients always come back for this cream. They see results by the second week," stated Rebecca, lead consultant, at TheBeautyPlace.com.
The cause of rosacea is not really known, but some doctors believe it happens when blood vessels expand too easily, causing flushing. It is a chronic condition and begins as redness on the central area of the face across the cheeks, nose, or forehead. There are certain triggers that cause the development of rosacea. Sun exposure, emotional stress, certain skin care products are just a few. Avoiding the triggers is crucial to minimizing the symptoms, but there are certain products gentle on skin sufferers with rosacea. It also improves skin's texture, tone, freckles, and sun damaged skin. Kinerase Ultimate Night Moisturizer $74.99 is recommended to treat the effects of Rosacea.
To treat wrinkles, crow's feet, and fine lines, the beauty consultants recommend a night cream. The beauty consultants advise their clients that using night cream is the most important anti-aging step. They state skin works to repair itself at night and it's the most important time to moisturize. The reason wrinkles form is because as skin ages elements like elastin and collagen wear out, leading to sagging or wrinkly skin. Avoiding sun damage, cigarette smoke, eating healthy are some of the ways to reduce and prevent wrinkles. Some wrinkles may still form after preventative efforts and therefore a night cream like Vivite Night Renewal Facial Cream $27.39.
For a microdermabrasion treatment at home and a much more gentler way to exfoliate skin. StriVectin Overnight Facial Resurfacing Serum $38.15 is an overnight face serum acting as an exfoliator to reveal skin that looks fresh and glowing. As skin ages it starts showing imperfections like wrinkles and areas with discoloration because cells and enzymes take longer to break down. It uses plant based exfoliators to treat skin. It multi-tasks by treating dry, dull skin and it is suitable for sensitive skin.
TheBeautyPlace.com is a leading online retailer of professional beauty products for hair and skin care needs. Find some of the industry's top beauty brands at extremely competitive prices. Hair products offered by TheBeautyPlace.com range from professional flat irons to products for hair loss. Quality skin care products address skin concerns from anti-aging to acne-prone skin.
Follow TheBeautyPlace.com
On Twitter: @TheBeautyPlace
On Facebook: Facebook.com/pages/TheBeautyPlacecom/125435188536?ref=ts
TheBeautyPlace.com Blog: http://www.blog.thebeautyplace.com