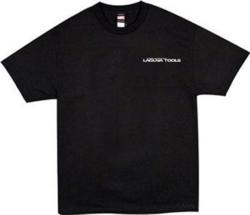 Irvine, CA (PRWEB) July 22, 2012
Laguna Tools wants every one of its customers (or anybody interested in Laguna Tools products) to have a free T-Shirt! Simply have your picture taken with one of Laguna machines, ranging from its popular CNC Machines to drill presses and many more – and post it on the Laguna Tools facebook page. Your free Laguna Tools T-Shirt will be on it's way immediately after the posting.
"In fact, you don't even need to own a Laguna Tools machine to get a free T-Shirt," said Catherine Helshoj, vice president at Laguna Tools. "Just go down to your local Woodcraft or Rocker dealer and get somebody to take a picture of yourself next to one of our machines, and you'll get a free T-Shirt as well. Based on the initial reaction to these high quality, newly designed shirts, we're expecting a flood of photos, so be sure to get your picture in as soon as possible."
According to Helshoj, there is a limit of one T-shirt per facebook user and the T-Shirts will be available only while supplies last. For more information, go to http://www.facebook.com/lagunatools or call 800-234-1976 today.
Headquartered in Irvine, Calif., Laguna Tools has been leading the industry in woodworking innovations for 28 years and continues to challenge the industry with new advancements. At Laguna Tools, we strive to be "globally local" by investing our time, support, products and services into many community outreach programs. For more information about quality line of performance products, please call 800-234-1976 or visit our website at http://www.lagunatools.com.