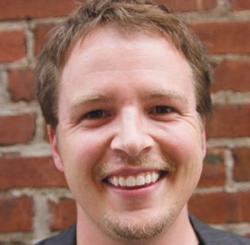 "With less money from Washington, cities need a new way to get projects built," said Neighbor.ly founder and CEO Jase Wilson. "Now citizens can directly support that new park or streetcar line."
Kansas City, MO (PRWEB) July 24, 2012
Local civic entrepreneurs have launched Neighbor.ly, a new crowdfunding platform for municipal projects. The site is designed to fuse government and community initiatives nationwide with the financial support of citizens and business, offering a new option for both cash-strapped municipalities and a tax-weary public. Two hometown transportation projects are the site's debut initiatives.
Local governments, private-public partnerships, and civic-minded institutions can submit projects to the site. Visitors to the site -- both individuals and businesses -- can donate to projects at different levels. Founders say Neighborly won't replace taxes or other funding mechanisms but will act as another source of revenue for particular initiatives.
"With less money from Washington, cities need a new way to get projects built," said Neighbor.ly founder and CEO Jase Wilson. "Now citizens can directly support that new park or museum, streetcar line or bike share project -- it's easier for governments and citizens and will help civic pride bloom."
The UMKC and MIT urban planning graduate hopes to replicate the success of crowdfunding sites like Kickstarter.com, where users donate money to creative projects they think are deserving. In May, 85,000 visitors raised a site-record $10.1 million for a watch that alerts smartphone users of calls and texts. Neighbor.ly will emulate other crowdfunding sites' reward systems with citizens who help fund civic projects receiving "perks" for their support.
Two Kansas City projects are helping introduce the site. Both exemplify how the site will work. The larger project is a $100 million downtown streetcar starter line. In June, the federal government turned down a city request for a grant that would have covered a quarter of the project's cost. Now, the city has turned to citizens and Neighbor.ly to make up the difference.
Donors can give at seven different levels, ranging from just $10 to $5,850. Incentives include "I helped make it happen" apparel and "pixels" that would be placed on streetcar vehicles and on which supporters can put a personalized message or design. More incentives will be added soon.
Meanwhile, the city's brand new bike share system, Kansas City B-Cycle, is asking Neighbor.ly users for $1.2 million dollars to expand its operations. Perks for its donors include system passes and personalized messages on bikes for individuals; businesses can receive bike kiosk sponsorships. It is 35 percent funded.
"As we're a Kansas City company, I think it's great we're getting started with hometown projects," says Wilson. "KC has always been on the cusp of something great, now, we're leading a trend, something exciting and new."
While only municipalities or civic-focused organizations can submit projects, the company is developing a way for citizens to recommend projects through the site. Meanwhile, Neighbor.ly takes great steps to protect contributor's money: project organizations enter into a legal agreement requiring funds to be used only for the indicated projects, and if an initiative is not fully funded or it doesn't get the go-ahead, donors are given refunds. Like other crowdfunding sites, Neighbor.ly keeps a small percentage (in its case, 5%) of contributions to cover operational costs.
CEO Wilson says he's already been contacted by other municipalities interested in funding through Neighbor.ly. "It's a sign this may become how many civic projects get funding down the road."
###
Neighbor.ly is a civic crowdfunding platform. Neighbor.ly provides a unique opportunity for local governments, civic organizations, and civic ventures to obtain funding for civic-natured projects. Neighbor.ly's mission is to help cities save tax money while greenlighting projects. And let citizens, companies and institutions invest in the places and civic projects they care about.