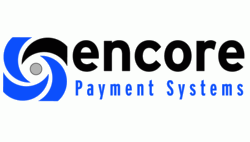 Investors are interested in the growth of small businesses and Encore invests in their merchants.
Addison, TX (PRWEB) July 25, 2012
Today's news of the economy comes with a side of uncertainty of the future and worrisome for small business owners. The vision of a small business growing into something big is every entrepreneur's dream, but getting to that point can be a tough process - especially when it comes to asking for loans. A recent survey, conducted by Ernst and Young, found that 2/3 of 1,000 entrepreneurs polled found it difficult to gain access to capital for small business growth. Encore, through a partnership with Merchants Capital Access, makes the process easier by offering merchants the opportunity to grow their small businesses with the help of a merchant cash advance.
A merchant cash advance is a unique financing program which cannot be found in a typical financial institution, such as a bank, because it is not a loan. It's a program which provides merchant cash advances to small and medium-sized merchants secured by a portion of your future credit card receipts.
The merchant funding process is fast and easy. MCA converts a percentage of your future credit card receipts into cash today. The agreed upon percentage is deducted daily from your credit card receipts until the total amount assigned is received. This program is a great solution for merchants that may not typically qualify for bank loans or may not want to personally guarantee additional lines of credit.
Investors are interested in the growth of small businesses and Encore invests in their merchants. Small business owners do not start a business with the intent to sell down the road; they start a business based off passion to help others. Encore gives merchants the advantage of seeking help from a partner, rather than a bank.
The preferred merchant cash advance program is offered exclusively through Encore Payment Systems and its affiliated companies Momentum Payment Systems and Prodigy Payment Systems.
For further information visit http://encorepaymentsystems.net/gaw/contact.php?p=adv
or contact Carl Crowder, CCrowder(at)encoreps(dot)com, 214-442-1700 ext. 5109
About Encore Payment Systems
Encore Payment Systems was established for the purpose of providing electronic payment processing solutions and other value-added services to small and medium-sized merchants throughout the United States. Encore is a leader in the electronic payment processing field providing credit card, debit card, ATM card, gift card, prepaid card, EBT and check processing services. Encore maintains a sincere dedication to superior customer service and an honest and ethical approach to acquiring new customers. This vision has enabled Encore to become one of the fastest growing companies in the industry excelling in all aspects of merchant services. Encore Payment Systems is located at 3801 Arapaho Road, Addison, Texas 75001. Visit Encore Payment Systems online at http://www.encoreps.com.