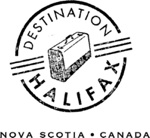 (PRWEB) July 21, 2012
Visitors can set sail for Halifax this weekend as the Tall Ships return once again to kick off their biggest and most entertaining of Halifax festivals yet!
Arriving in Nova Scotia on the last leg of the Tall Ships Challenge, Atlantic Coast series, this show-stopping event will take place in Halifax from July 19-23 before moving on to other outports around the province.
While some of the highlights of the event remain the Parade of Sail and the opportunity to board the majestic tall ships and meet their crews, festival-goers can also take advantage of a wide range of other signature events that showcase the best of Nova Scotia's unique history, food, and entertainment.
Among the many unforgettable Halifax events audiences can look forward to over the next few days are a concert by Hey Rosetta! on George's Island, a live show on the waterfront that includes the Tall Ships Orchestra, presented by Symphony Nova Scotia, and a Sunset Ceremony evening tattoo at the Halifax Citadel National Historic Site. There will also be plenty of children's entertainment on both sides of the harbour and nightly fireworks will keep spirits as high as the ships are tall.
There are even festivals taking place within the Halifax Tall Ships Festival such as the AlFresco FilmFesto which is hosting a tall ships and pirate themed film series entitled "Arr Fresco Filmfesto". Meanwhile, foodies and hungry sailors alike will want to visit Taste of Nova Scotia's Food Fare By the Sea, a festive food area where people can sample the best local food, watch fascinating cooking demonstrations take place on the Catch Seafood Stage and enjoy live musical performances throughout the day. For those interested in experiencing living history, Parks Canada will present War of 1812 commemorative programming featuring interactive re-enactments, walking tours and military music, pageantry and spectacle.
Getting around to the festival's various venues is easy. Free shuttles are being provided by Parks Canada from the Halifax waterfront to Halifax Citadel National Historic Site, and by the Downtown Halifax Business Commission with stops around downtown Halifax aboard The Big Blue Bus. For those looking to cross the harbour to the Dartmouth waterfront, where there will be tall ship crew games, plenty of live music, and family fun at the Haunted Pirates Haunted House and Pirate's Landing Kidz Zone, the Metro Transit Halifax Harbour Ferry and Theodore Tugboat offer great options as well as a chance to see the tall ships from the water.
The Halifax Tall Ships spirit extends beyond the festival itself to other places around Halifax, such as the Art Gallery of Nova Scotia where kids can participate in a summer art class from July 23-27 entitled, Ships Ahoy, and visitors can take in the exhibit A View from the Atlantic. Visitors can also immerse themselves in Halifax's rich seafaring history at the Maritime Museum of the Atlantic's Days of Sail Gallery.
For more information about Halifax festivals and events, visit http://www.destinationhalifax.com/visitors/festivals-events