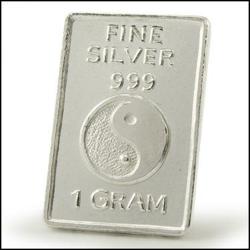 "We've noticed our customers seem more engaged when they are part of the Facebook community," said CEO Bill Keck. "So we were looking for ways to make our Facebook fan page more interesting."
(PRWEB) July 21, 2012
PoliceAuctions.com launched a new contest on their Facebook Fan page on July 20th, 2012. Fans of PoliceAuctions.com only need to post a positive testimonial about PoliceAuctions.com on their fan page wall to be entered no purchase necessary. The winner of the contest will be determined by which comment receives the most likes by 4 p.m. Pacific Daylight Time July 31st. The contest winner will receive a Collectors 1 Gram .999 Pure Solid Silver Bullion Bar.
PoliceAuctions.com is finding new ways to fit into the new world of social media. The site is utilizing giants like Facebook and Twitter to connect users and build community.
"We've noticed our customers seem more engaged when they are part of the Facebook community," said CEO Bill Keck. "So we were looking for ways to make our Facebook fan page more interesting."
Currently Facebook has 950 million users worldwide; growth hot spots for the social giant are currently in Asian countries like India, Japan, South Korea, and Viet Nam. Although the United States and Canada are where 80% of Facebook's users come from, also according to Forbes.
About PoliceAuctions.com
PoliceAuctions.com offers many services to their members including a searchable listing of police auctions and government auctions. PoliceAuctions.com is known for their one-dollar no reserve auctions. These fast paced auctions offer their users the chance to bid on, and win, items for as little as one dollar. By combining a product selection ranging from name brand jewelry auctions, watch auctions, collectible coin auctions, and sports memorabilia auctions with industry leading customer service, PoliceAuctions.com has earned the loyalty of over 5 million devoted users.
PoliceAuctions.com has made it even easier for customers and fans to connected with them via social media like their Facebook fan page. This exciting and newly launched space informs customers of up coming auction items.