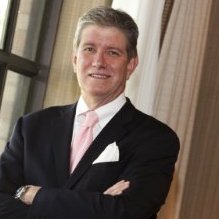 "Last year, NTGPA awarded $20,000 in scholarship funds."
Dallas, TX (PRWEB) July 27, 2012
The North Texas Gas Processors Association (NTGPA) recently elected Phillip Brown of MHBT Inc., to serve as chairman for the 2012-13 year. Accepting the new leadership position, Brown has already begun his one-year term. Prior to his election as NTGPA chairman, Brown served as vice chairman and program committee chair in 2011-12.
The NTGPA serves as the local chapter of the Gas Processors Association (GPA) and the Gas Processors Suppliers Association (GPSA). Formed in 1992, the organization was founded to "serve as a forum for the exchange of ideas and information concerning the gas processing industry."
Today more than 160 companies in the light hydrocarbon business, and the companies serving it, are members of the NTGPA. As a result, the NTGPA and other local chapters have been very instrumental in helping the GPA serve the light hydrocarbons industry.
"For MHBT this continues our tradition of supporting the industries we serve," said Bill Henry, chairman of MHBT.
NTGPA activities are an excellent way to learn what GPA/GPSA can offer and begin participation at a local GPA level. Both chapter activities and GPA committee work are important to the industry, and because the two are so interconnected. Individuals participating in both truly have a strong sense of how the industry works.
According to Brown, "One of the most important efforts of the NTGPA is our scholarship program supporting deserving students seeking an education in the disciplines required for the midstream and gas business to grow and thrive. Last year, NTGPA awarded $20,000 in scholarship funds." Chair of the scholarship committee, Kim Janzen, of EOG Resources, has guided this effort the last few years, and continues in that role today.
Brown also notes that the chapter offers members the sharing of operational information with other local processors, providing the potential for more economical and safer operations. "The NTGPA has an impressive membership and the representatives from the member companies have been great to work with. In addition to promoting the industry, we get to connect with each other one-on-one in a cordial atmosphere. Participation has given me a greater understanding of the challenges and opportunities facing this business. The Lunch and Learns started this year by Randy Millier (most recent chairman) have been an important part of this process."
About GPA/GPSA
The Gas Processors Association (GPA) is an incorporated, non-profit trade association made up of about 115 corporate members, all of whom are engaged in the processing of natural gas into a merchantable pipeline gas, volume movement, or further processing of liquid products from natural gas. The active membership, as a group, accounts for more than 90 percent of all natural gas liquids produced in the United States and also includes a number of Canadian and foreign companies that produce natural gas liquids on a global scale. GPA has served the light hydrocarbons industry since 1921 and has been instrumental in shaping the midstream business. For more about GPA/GPSA, visit https://www.gpaglobal.org
About NTGPA
NTGPA was founded in 1992 with the purpose of serving as a forum for the exchange of ideas and information concerning the gas processing industry. The Mission Statement crafted in 1996 reads,
"We are committed to providing relevant educational forums and opportunities for social interaction for members." The NTGPA provides scholarships to area students and hosts seasonal meetings and activities.
For more about the North Texas Gas Processors Association, visit https://www.gpaglobal.org/chapters/northtexas
About Phillip Brown
Brown has represented MHBT since 1994 and has represented clients in the insurance and risk management business since 1980. His clients have included restaurant chains, electric utilities, mining companies, manufacturers, retail chains, service industries, oil operators, and radio and television broadcasters. With a passion for philanthropy, Brown has been and is currently involved with several philanthropic organizations, serving the local community. For more about Phillip Brown, visit http://mhbt.com/producers/brown-phillip and https://www.linkedin.com/in/phillipbrownatmhbt
About MHBT
Founded in 1996 with the merger of two predecessor firms, MHBT is a company built on honor, dependability and respect. With a commitment to bring measurable value to its clients, understanding and exceeding every expectation, MHBT has become one of the largest independent insurance firms in Texas. Ranked among the top 50 Independent Brokers in the US, MHBT serves clients from offices in Dallas, Austin and Fort Worth. For more about MHBT visit http://mhbt.com/
MEDIA CONTACT:
Robert C. Smith
972.770.1624
robbie_smith(at)mhbt(dot)com