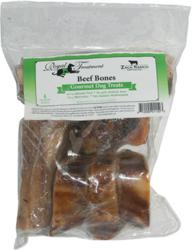 Using free range Black Angus beef assures that our snacks haven't been treated with potentially harmful chemicals and pesticides, and just as importantly, that the cattle have not been abused.
New York (PRWEB) July 24, 2012
Royal Treatment announced this week the addition of four gourmet Black Angus beef treats for dogs to its line of luxury pet products. The gourmet treats, available now on the Royal Treatment's RoyalPetClub.com website, including oven roasted Black Angus beef jerky and slow roasted savory beef bones are made from grass fed, 100 percent USDA Black Angus beef raised on Zaca Ranch in Santa Barbara, California. The treats are available now for shipping on Royal Treatment's website, RoyalPetClub.com.
In keeping with Royal Treatment's commitment to providing natural pet products, the new gourmet snacks fit right in. Zaca Ranch's free range cattle are raised on native grasses with wild oats which are plentiful on the ranch and oat hay which contain no fertilizers or chemical taint. Zaca Ranch cattle receive no hormones during the course of their lives, and Zaca products are minimally processed with no preservatives, fillers, artificial flavors or ingredients.
Royal Treatment's Black Angus beef jerky treats are oven roasted for ultimate flavor and tenderness, and come in 6 oz and 12 oz packages. The savory beef bones are slow roasted for a rich, robust flavor, and are naturally enhanced with Zaca Ranch Black Angus flavor and bits of jerky! These savory bones come individually wrapped in packages of four, and in packages of nine for medium and large dogs.
Prince Lorenzo Borghese, founder of Royal Pet Club and the line of Royal Treatment luxury pet care products, says the decision to add Zaca Ranch gourmet treats to the Royal Treatment's product offerings was an easy one to make after he was familiar with their practices for raising beef cattle.
"It gives me comfort knowing that our dogs are getting the best treatment inside and out," Borghese says. "Using free range Black Angus beef assures that our snacks haven't been treated with potentially harmful chemicals and pesticides, and just as importantly, that the cattle have not been abused."
Royal Treatment's beef treats are high in omega 3 fatty acids and low in saturated fats, and contain beta-carotene, calcium, magnesium, potassium, B vitamins – thiamin and riboflavin, and vitamin E, all of which combine to contribute to a radiant coat and healthy skin, and help keep teeth clean by reducing tartar and plaque. The Black Angus beef used to make the treats is a superior quality beef with marbling and color that typically creates a more tender, juicy and flavorful meat than other breeds. In fact, it's a favorite at some of the finest restaurants and steak houses in the U.S.
"Although this beef is purchased by some of the country's best restaurants, for the first time it's being used for the other members of our family, our four legged furry companions," Borghese says.
Dog lovers themselves, Zaca Ranch owners developed these gourmet beef treats to give their own dogs the very best in healthy, tasty snacks. All products are tested for salmonella, E. coli, listeria, and hoof and mouth disease.
To learn more about Royal Treatment and the gourmet beef snacks for dogs, visit RoyalPetClub.com. To learn more about the Prince click here.
About Prince Lorenzo Borghese and Royal Pet Club:
Prince Lorenzo Borghese, founder and president of Royal Pet Club and Royal Treatment, is passionate about the well being of animals everywhere. His line of pet-friendly organic products was originally created for his beloved Black Lab, Belle. For nine consecutive years, Royal Treatment has been the most successful pet line on the HSN shopping channel. A vocal advocate of spaying and neutering programs, Borghese donates five percent of Royal Pet Club profits plus $2 for every new customer to Animal Aid USA to support spay and neuter programs across the U.S. Through this program, families unable to afford the cost of having their dog spayed or neutered will be able to have the procedure done for free by a top veterinarian in their community.
Borghese's line of Royal Treatment products were developed to support pet wellness with premium, natural dog shampoos, conditioners, and other organic pet grooming supplies.
Borghese's Royal Pet Club is the online destination for Royal Treatment's line of natural pet spa and wellness products. Made in Italy from the finest organic ingredients and fragrance oils, Royal Treatment's grooming products have been developed with the help of leading cosmetics manufacturers, world-renowned veterinarians, and other pet experts from around the world. Formulated in a cosmetics laboratory on the outskirts of Tuscany, Italy, all Royal Treatment grooming products are pH balanced for pet's sensitive skin.
Borghese is President and co-founder of AnimalAidUsa.org, which in July helped rescue 144 shelter dogs and raise awareness of the cruelty of gas chamber euthanasia through the Amazing Grace Caravan. He has worked with numerous animal welfare organizations including North Shore Animal League, the Humane Society of the United States, and Animal Care and Control of NYC. He is co-founder of NYC4ACC, a group of young professionals who organize fundraisers for this city shelter, an honorary animal welfare ambassador to the ASPCA, and an ambassador to the American Humane Association.
For more information, visit the Royal Pet Club website, or Email John Falkenberg.