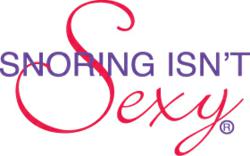 Many physicians are not familiar with oral appliance therapy despite the fact that it is now a well-documented treatment for OSA.
New York, NY (PRWEB) July 23, 2012
Daniela Sever, DMD, a general dentist in Quincy, MA recently presented an educational seminar on snoring and obstructive sleep apnea (OSA) to more than 40 attendees at the Milton, MA Public Library. The seminar was part of an outreach program initiated by Dr. Sever to introduce the public to the role that dentists play in the recognition and treatment of obstructive sleep apnea.
The primary medical treatment for OSA is a device known as CPAP (continuous positive air pressure) which supports the airway during sleep with pressurized air supplied through a tube from the CPAP machine to a nasal or facial mask. Treatment with CPAP is 100% effective but is often poorly tolerated by the patient. For those patients who cannot tolerate CPAP and for mild and moderate cases of OSA, specially educated dentists, like Dr Sever, can develop a custom oral device that supports the lower jaw in a forward position. This appliance splints the airway during sleep preventing collapse during sleep. The treatment process is known as oral appliance therapy (OAT).
Judging from the extensive discussion period that followed the seminar, many in the audience had been struggling with adhering to the CPAP regimen prescribed by their physician. Many complained that the CPAP provider never followed up. Most audience members had not had a sleep test with the CPAP unit in place to verify that their problem was being adequately controlled and many have completely given up on their treatment.
"I was asked several times why their physician had never recommended oral appliance therapy as an option" said Dr. Sever. "I explained that many physicians are not familiar with oral appliance therapy despite the fact that it is now a well-documented treatment for OSA."
Dr. Daniela Sever has been focusing on dental sleep medicine for many years and prides herself on continually learning in this fast evolving field. Her team is also experienced and knowledgeable in both the clinical and insurance aspects of OAT and travel with her to continuing education courses. Dr. Sever's office is in line to receive the coveted Facility Accreditation from the American Academy of Dental Sleep Medicine (AADSM) of which she is a member.
Dr. Sever can be reached through her web site, by email at BeWellRested(at)gmail(dot)com, or by phone at (617) 328-4050.
About Snoring Isn't Sexy, LLC
Snoring Isn't Sexy, LLC was founded in 2008 by Laurence I. Barsh, DMD, a dentist who has been involved with sleep medicine since 1992 and who now devotes full time to educating the public about dentistry's role and responsibility in the recognition and management of snoring and sleep apnea. Dr. Barsh and the dentists associated with Snoring Isn't Sexy, LLC feel strongly that management of sleep-breathing disorders is a shared responsibility of both the medical and dental professions.
Snoring Isn't Sexy, LLC consists of independently owned and operated affiliated offices. Visit SnoringIsntSexy.com for a directory of all participating dentists or our dedicated Facebook page.