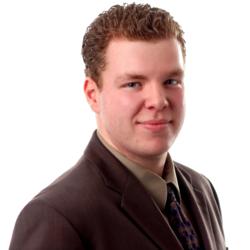 "We are happy to provide support and education to the many real estate investor groups throught the country that help individuals learn about these exciting opportunities", says Jaime Raskulinecz, CEO, Next Generation Trust Services.
Roseland, NJ (PRWEB) July 22, 2012
Jared Lopez, new account specialist for Next Generation Trust Services, LLC, will present "Self-Directed Retirement Plans" at the monthly meeting of the Greater Westchester Real Estate Investor Association (GWREIA) on Tuesday, July 24 at 6:30 p.m. The program will be held at 1 Radisson Plaza, New Rochelle, N.Y.
Attendees will learn the basics about self-directed IRAs during the hour-long presentation. Lopez will explain why real estate investors should learn about investing using a self-directed IRA, the types of real estate investments allowed in these retirement accounts, investment restrictions, how real estate investors can receive loans from other people's self-directed IRAs, and how to get started. He presents to REIAs throughout the New York/New Jersey metropolitan area year 'round about self-direction as a retirement wealth-building strategy, and the prominent role of real estate assets within these accounts.
In self-direction, the account holder makes all his/her own investment decisions; in addition to all types of residential and commercial real estate, these retirement accounts allow for a diverse array of investments such as precious metals, unsecured loans, private placements, hedge funds, commodities, and much more. These retirement accounts are managed and the assets in them held by a third-party administrator, such as Next Generation Trust Services, where over half the transactions in its clients' accounts are real estate investments.
Supporting and Educating Real Estate Investors
Real Estate Investment Associations provide networking, business-building, legislation leadership, and education. In general, these associations and investment clubs are chapters of the National Real Estate Investment Association and serve individual real estate investors and related businesses. Next Generation Trust Services has joined and supports nine REIAs in New York and New Jersey: Long Island Real Estate Investors Association, Real Estate Investors Association of New York (REIA NYC), Metropolitan REIA, New Jersey Real Estate Investors Club, Tri-State Mixer North Jersey, Tri-State Mixer Central Jersey, Mid-Hudson Valley Real Estate Investors Association, East Coast REIA, and Greater Westchester REIA. Most are members of the National REIA. The organizations' meeting schedules are posted on the Next Generation Trust website, http://NextGenerationTrust.com, for those at which one of the firm's representatives will attend.
For more information about real estate investing through self-directed IRAs or any of the many other allowed alternative investments, contact Next Generation Trust Services at Info(at)NextGenerationTrust(dot)com or (888) 857-8058.
About Next Generation Trust Services
Next Generation Trust Services (NGTS), headquartered in Roseland, New Jersey, is a professional third-party administrator of self-directed retirement plans. NGTS provides education, administrative support, and account maintenance to individuals interested in self-directing their retirement portfolios with a wide variety of investments that are not typically found in an IRA, such as real estate, precious metals, notes and mortgages, private placements, accounts receivables, limited partnerships, hedge funds, and much more. Next Generation Trust Services serves clients globally via its website, http://www.NextGenerationTrust.com. For more information on self-directing a retirement plan, call 973-533-1880, 888-857-8058, or e-mail Info(at)NextGenerationTrust(dot)com.