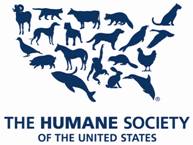 Houston, TX (PRWEB) July 23, 2012
North America's largest foodservice distributor to create gestation crate-free supply system.
Sysco to work with pork suppliers to address critical animal welfare issue.
Sysco, North America's largest foodservice distributor, has become the latest food industry giant to improve animal welfare within its supply chain by committing to eliminate pig gestation crates from its pork supply chain, garnering praise from The Humane Society of the United States. Sysco serves more than 400,000 customers worldwide with approximately $40 billion in sales last year.
Since February, many of the world's largest food companies — including leading restaurant chains, grocery companies, foodservice providers and food manufacturers — have developed similar policies.
In a statement sent to The HSUS, Sysco wrote, "Sysco takes its role as a responsible corporate citizen in the food supply chain seriously. We use science-based standards for animal welfare and work diligently with our suppliers to ensure humane treatment of animals. We also listen closely to our customers desires. Although there are many ways to house sows, several customers and suppliers have expressed their desire to eliminate gestation crates from their supply chains. Therefore, Sysco is committed to working with its suppliers to create a gestation crate-free supply system, for the good of all. Like many of our customers, we're going to work with our pork suppliers to develop a timeline to achieve this goal."
"We are grateful to Sysco for urging the pork industry to change its way and get out of the gestation-crate business," said Wayne Pacelle, president and CEO of The HSUS. "Within the broader food retail sector, we are hearing an emphatic 'no confidence' vote in the pork industry's production practices. Let's hope that the industry starts to listen to its customers."
In the pork industry, most mother pigs are confined day and night during their four-month pregnancy in gestation crates, cages roughly the same size as the animals' bodies, preventing them from even turning around. They are then placed into another crate to give birth, re-impregnated, and put back into a gestation crate. This happens pregnancy after pregnancy for their entire lives, adding up to years of virtual immobilization. These controversial cages have come under fire from farmers, animal scientists and consumers due to animal welfare concerns.
Media Contact:
Anna West, awest(at)humanesociety(dot)org, 301-258-1518
Follow The HSUS on Twitter. See our work for animals on your Apple or Android device by searching for our "HumaneTV" app.
The Humane Society of the United States is the nation's largest animal protection organization — backed by 11 million Americans, or one of every 28. For more than a half-century, The HSUS has been fighting for the protection of all animals through advocacy, education and hands-on programs. Celebrating animals and confronting cruelty — On the Web at humanesociety.org.