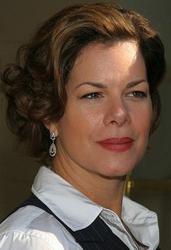 I'm falling in love with Costa Rica
Manuel Antonio, Costa Rica (PRWEB) July 23, 2012
Costa Rica's natural beauty provides the backdrop for "The Librarian", starring Marcia Gay Harden, Acadamy-award winner for Best Supporting Actress for her role in 2000's "Pollock" and Tony-award winner for "God of Carnage" in 2009. Her co-star is Oscar Jaenada, the Spanish newcomer best known for his role in last year's "Pirates of the Caribbean: On Stranger Tides" alongside Johnny Depp.
The independent feature film tells the story of a quiet American librarian who visits Costa Rica in an effort to escape a mid-life crisis. Jaenada plays Harden's Costa Rican tour guide, and Uruguayan-born Juan Feldman, who is making his directorial debut, says the two form "a sweet and unlikely bond" while traveling together.
World-renowned for it's beautiful beaches, Manuel Antonio is one of the premier destinations in Costa Rica. The 33-acre residential resort community of Tulemar, located in the heart of Manuel Antonio, hosts visitors in accommodations ranging from one-bedroom bungalows to five-bedroom luxury private villas. Harden's choice, the Bali-inspired Casa de Frutas, is among the most popular and offers spectacular ocean views, unparelled personal service and luxurious special touches. Dave Houck, owner of Casa de Frutas and Tulemar Vacation Home Rentals, built the home on the hillside overlooking the Pacific Ocean, while at the same time, surrounded by dense jungle filled with wildlife.
"I love Dave's home," commented Harden. "If this is how the other half lives, I want to BE the other half!"
"We're honored to host Ms. Harden and her guests whom we found to be perfectly gracious and charming," Houck said. "It's a priviledge to share our beautiful vacation home with the hard-working people of quality independent cinema. The arts are very important in our community, and they have to be encouraged so they can thrive."
The production will be visiting other destinations in Costa Rica including San Carlos and Limon, but screenwriter Joel Silverman says Manuel Antonio is his favorite place and adds that "Tulemar is really special."
"The Librarian" is scheduled for release in 2013.
Tulemar Vacation Home Rentals was founded by Dave Houck and his business partner Mauricio Jara, and their listings can be found online at http://www.4tulemar.com