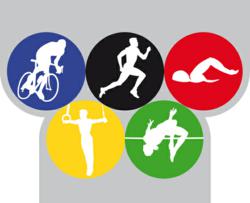 These are the devices that top athletes are using to fine tune their training and your can definitely benefit from them too
Bozeman, MT (PRWEB) July 26, 2012
The London 2012 Olympic Games this month will be the most scientifically prepared for Games in history according to the Heart Rate Watch Company and you can get the exact same fitness devices the athletes use to prepare for your own training, at great prices.
"The Olympic Games is the pinnacle of sport, so we want to offer the devices the real athletes use to prepare to fitness enthusiasts everywhere", says Rusty Squire, President of the Heart Rate Watch Company. "These are the same devices we've seen the athletes using at the Tour de France, world-class track and field meets and in preparation for all kinds of sports from boxing to soccer".
While there are hundreds of different heart rate monitors on the market today, elite athletes use only a very small percentage of those devices and these devices have been carefully screened to be those used by some of the world's top athletes. Devices like the Polar RCX5, Garmin Forerunner 210, Garmin Edge 500, Suunto t6d and Timex Run Trainer. "These are the devices that top athletes are using to fine tune their training and your can definitely benefit from them too", states Squire.
"This sale only comes once every 4 years", says Squire. He adds, "We have even set up a special Olympics Sale button on our homepage where we have all these products in one location just for the event".
The sale will begin on Wednesday July 26th and run through Sunday, August 12th to coincide with the Olympic Games, so visit Heart Rate Watch Company and visit our Olympic Games sale page to pick up your great deals on the same products the athletes use.