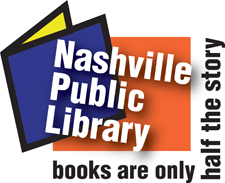 (PRWEB) July 24, 2012
Bullying remains an ongoing problem in the lives of our youth and often teens do not have an outlet to express themselves.
Nashville Public Library's teen program, TOTAL(Totally Outstanding Teen Advocates for the Library), presents a "Day in the Life" project. The project will provide teens the chance to express the effects of bullying through photography.
Three branches will accept 15 entries and provide a disposable camera along with a $5.00 gift card to McDonald's to each contestant. Each teen is to capture a photo where he was bullied or where he did the bullying, or anything related. It can be symbolic or capture a feeling related to bullying. The winner will receive a professional GE 16 MP camera, camera bag and SD card.
Through this 4-week "Day in the Life" project, teens have an opportunity to capture their thoughts and feelings about bullying and to communicate them through photography and words. The project will conclude with an exhibit of the teens' works at a reception, along with special guests.
Teens can go to one of the following locations and must attend all four dates to be entered in the contest:
Thompson Lane 4:00 p.m. to 5:00 p.m. 8/2, 8/9/, 8/16, 8/23
East 3:30 p.m. to 4:30 p.m. 9/4, 9/11, 9/18, 9/25
Looby 4:00 p.m. to 5:00 p.m. 9/5, 9/12, 8/19, 9/26
For event information, visit http://www.library.nashville.org.