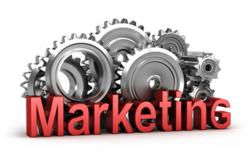 Things are touch out there at the moment as the building industry is still struggling...
Basingstoke, UK (PRWEB UK) 30 July 2012
PR agencies often enjoy working for local clients, as they can give a much more hands on service and ensure a closer working relationship often resulting in better PR results. An architectural practice in Sheffield contacted Marketing Quotes specifically to help find a local PR agency that had experience in working with architects. After having several meetings with PR companies in Sheffield, Macclesfield and Doncaster, they selected a late coming PR agency from Chesterfield that specialises in PR for architects.
A senior partner from the architect commented 'we have talked to a wide number of PR agencies, and whilst we wanted someone local, we also wanted someone that knew the architectural industry inside and out. Things are tough out there at the moment as the building industry is still struggling, however we felt that by increasing our brand awareness in and around south Yorkshire, we should stand a better chance of being selected by clients. We are also considering using telemarketing to ring around a few local clients, which hopefully should work well with the PR campaign.'
Anne Richards (who works for Marketing Quotes) added, "It is common for companies to use a few areas of marketing to work in conjunction rather than just relying on one form of marketing. Indeed the construction and building industry is hard pushed at the moment and there are many businesses that are closing, however the remaining ones should ensure that they are using marketing in order to survive the recession."
About Marketing Quotes - Marketing Quotes is a free service to UK businesses to help get free advice and quotes from local telemarketing companies and marketing agencies that know and understand their industry.