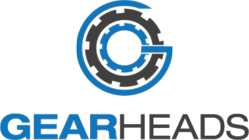 Rogers, AR (PRWEB) July 27, 2012
GearHeads.org, a website that offers edgy and provocative auto news, has tackled the mystery of flying cars in their recent article 'Flying Cars – Tomorrow's Technology'. The website has a section dedicated to auto news speculation and rumors and this is among the recent topics. The site experts have also reported on hot topics such as the 1000 mile per hour car and the 2013 Ferrari.
According to the website, flying cars are not just a thing of science fiction or childhood dreams, but actually do exist. Quoted directly from the GearHead.org website, "Surprising news for some is that not only are flying cars real, but there are already plenty of them 'doing their thing' all over the world."
The site writers speculate that mainstream flying cars could result in more efficient travel and lower commute times, among benefits to the auto industry. GearHeads.org lists the top five flying cars currently in production as; the Terrafugia transition, Moller M400 Skycar, Parajet Skycar, I-Fly Maverick and AVX. More information about flying cars, car production and technology can be found directly at the link; http://gearheads.org/flying-cars-tomorrows-technology/.
About GearHeads.org:
Chris Riley has built hundreds of successful websites on the premise that offering edgy, informed and objective information that people truly want must be a guiding principal – and not an optional consideration. Riley, who handles the marketing and SEO aspects of the site, prides himself on an innate ability to wreck vehicles. He leaves a successful legacy – and some of the boldest, edgiest views on cars around. Learn more at http://www.GearHeads.org.