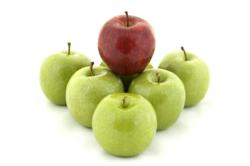 Successful business owners often look to people who are outside their organization to improve their success and company value.
South Burlington, VT (PRWEB) July 24, 2012
Josh Patrick, Founding Principal of Stage 2 Planning Partners has released a blog entry that explains what makes him unique when working with private business owners. Click on this link to see the entire text of the blog entry.
Mr. Patrick believe there are three key areas that make him successful working with business owners who have already achieved significant success. These three areas are a consulting relationship, a coaching relationship and a purchasing relationship for specialized services.
As a consultant Mr. Patrick helps business owners understand what they are trying to do and why this is important. He believes that successful business owners are excellent at understanding what is important to create value. He knows that helping owners understand why activities are important helps the business owner develop passion that the owner can share with the rest of the stakeholders in their business.
Coaching surrounds the area of how an outcome gets implemented. Sometimes Mr. Patrick will coach key people in the company and sometimes he will coach the owner in developing strategies that will help move a project forward.
Many times Mr. Patrick finds that specialists will be needed to help implement a particular strategy or provide a service. Mr. Patrick works with his business owner clients to help them understand what they specifically need in a specialist and then helps develop a strategy to make sure the specialist stays focused on the project they've been hired for.
Josh Patrick is the founding Principal at Stage 2 Planning Partners. He specializes in working with owners of privately held businesses on a variety of strategic issues that are designed to be value drivers of the business. He is the originator of The Objective Review, a comprehensive survey of wealth management areas a private business has in their business and life.