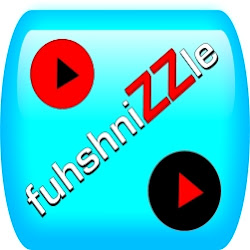 make music siZZle with fuhshniZZle
Ft. Lauderdale, FL (PRWEB) July 22, 2012
New upstart music service fuhshniZZle.com is betting the farm they have discovered the "secret sauce" to revolutionize streaming music with YouTube's API, Amazon's cloud and IndieGoGo's "Rocky" financing.
fuhshniZZle.com, a new streaming online music service from independent startup MultiTask123 LLC is daring a controversial approach to building a viral global music service.
Turning every known silicon valley paradigm for success on its head, not since the original Napster shook the music industry to its foundation at the turn of the century have newly emerging technologies been leveraged to both capture the attention of music lovers and perhaps invoke the ire of the silicon valley status quo.
While well known music services like Pandora, Rhapsody, Spotify and Grooveshark have gone the traditional route to success with venture capital financing, and sky-high overhead due to a potentially lethal cocktail of music licensing, IT infrastructure, and human resources investment; fuhshniZZle.com has set fire to the rule book replacing it with a combination of Amazon's cloud, YouTube's API and IndieGoGo's guerilla financing platform known at fuhshniZZle headquarters as, "the sauce".
MultiTask123 LLC CEO Leonard Blumenthal is betting his life savings there's a better way to keep control of both his startup and vision by taking a unique approach to building a "better" dotcom.
A life-long music addict dissatisfied with the current state of online offerings the middle aged attorney from Florida had a big idea that may take his tiny company from zero to hero without ever writing a business plan, paying music licensing fees, or even purchasing a single web server.
With just one full time programmer laboring overtime under his direction on his curiously named brainchild, "fuhshniZZle" the service is now in its final beta testing phase he's ready to roll the dice and reveal his secret sauce to the world.
Mr. Blumenthal reveals that formula as simply, "leveraging the cloud."
"When I heard about the Amazon cloud scaling infinitely and then realized that YouTube was offering an API to their wildly popular video service my wheels just started spinning. I wondered, "Could I combine the two to create a new type of business model for music delivery that would capture the world's imagination?"
Mr. Blumenthal described it thus, "I was obsessed with the idea that Amazon's cloud revolution could free me from the first barrier to entry in the marketplace; massive capital investment in IT.
I started to research the Amazon cloud and I was quickly convinced it could. Then I began to realize that YouTube represented the other piece of the puzzle; the ability to deliver unlimited selection and variety in music in the form of video through their API. And it was really that simple. Amazon solved the problems of IT and YouTube solved the problems of content. I was like a dog with a bone, I couldn't sleep, I just kept thinking why hasn't anybody realized this? That's when I got out my credit cards and the calculator!"
Fast forward more than a year later with just one programmer on staff working overtime Mr. Blumenthal's daring plan had borne fruit in the form of fuhshniZZle beta. The final challenge according to Mr. Blumenthal was getting the word out.
"Letting the world know about fuhshniZZle proved way harder than I thought it would be. I figured if I built it they would come. But you can watch all the guerrilla marketing videos on YouTube you want and still be winking at a girl in the dark," Mr. Blumenthal joked. "The truth is going viral costs money.
There are advertising and marketing costs that just can't be avoided. So even though I solved the problem of IT and content I was still left with negligible traffic and then I heard about IndieGoGo.com and it was one of those, 'Eureka!' moments!"
IndieGoGo.com a new platform for public funding seemed to complete the holy trinity for Mr. Blumenthal's guerrilla startup along with Amazon and YouTube.
"In just a few hours I was able post my ambitious plan on IndieGoGo for the world to see. No need for a business plan, no need to give up ownership of my company; just the final question of whether the web thought my startup had legs. Now I guess I'll find out..." Mr. Blumenthal laughed.
Mr. Blumenthal is seeking one million dollars to cover the costs of marketing, advertising and additional design, development and deployment costs. If successful he just may revolutionize streaming music and video despite some mighty odds. Inquiries should be directed to:
Len Blumenthal, CEO
MultiTask123 LLC
954-242-8343
fuhshniZZle(at)gmail(dot)com
http://www.fuhshniZZle.com