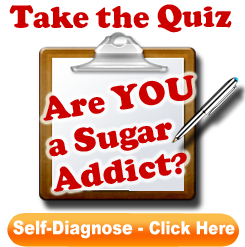 Many people are not aware that most infant formulas contain the sugar equivalent of one can of Coca-Cola.
Seattle, Washington (PRWEB) July 26, 2012
Sugar Addiction Specialist, Samantha Taylor, wants the media to understand how serious Sugar Addiction really is. Taylor has started a blog on her website to act as a sugar addiction public service announcement (PSA). The blog doubles as an informative resource as to how to handle sugar cravings, withdrawal, and corrective eating.
"Most people who have intense sugar cravings actually are physically addicted to sugar," says Samantha Taylor. "Sugar is a known toxin and, in large doses, it can be poisonous. Sugar is also linked to diabetes, cancer, heart disease, high cholesterol, arthritis, obesity and osteoporosis." Sugar addiction starts early too. "Sugar is loaded into soft drinks, fruit juices, and even Gatorade. Many people are not aware that most infant formulas contain the sugar equivalent of one can of Coca-Cola."
CNN and ABC news recently covered people who are addicted to sugar. "It is a real thing. The body becomes physically dependent on sugar, a toxin, and, just like street drugs, the addiction starts to cause a variety of health problems." continued Samantha Taylor. Members of the media and the public are invited to take Taylor's Sugar Addiction Quiz, free of charge, by clicking here: http://sugaraddictionspecialist.com/take-the-quiz/
The PSA portion of Samantha Taylor's sugar addiction blog contains personal stories of sugar cravings, useful information and research data, and interesting videos. Access to the blog is 100% free of charge and no email address is required to access it. Samantha Taylor became a Sugar Addiction Specialist after conquering her thirty-year battle with sugar cravings. She specializes in helping others break their addiction cycle in a matter of fourteen days.More information can be obtained by clicking here:http://sugaraddictionspecialist.com/