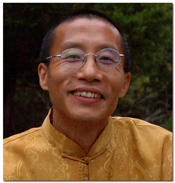 San Rafael, CA (PRWEB) July 24, 2012
On August 4-5, 2012 in San Rafael, CA, Master Mingtong Gu will lead an advancing workshop in the Qigong practices for cultivating healthy emotional patterns, exclusively for Qigong teachers in training and wellness practitioners. This "Inner Alchemy of Emotional Transformation and Sound Healing" is offered only one time per year and includes second stage sound healing, five organ system training and advanced techniques of breathing activation, which can help improve the health and well being of the students, and for the clients in their practice. This "Inner Alchemy" workshop is also preparatory to participating in the next Chi Center Advancing Workshop of "13 Gates and 9 Palaces".
The weekend workshop includes question and answer session, a healing spiral and the added option of a Professional Training session that will bridge the personal and professional application of these teachings. The Inner Alchemy workshop will be held at the Unitarian Universalist Church in San Rafael, CA. Must Pre-register by contacting The Chi Center at 707-347-6489 to discuss enrollment or at http://www.chicenter.com. The Chi Center provides a complete curriculum for Qigong Teacher Certification that provides advanced understanding, practice and teaching skills in Wisdom Healing Qigong, helping each student bring intensive wellness benefits into their individual or professional wellness practice.