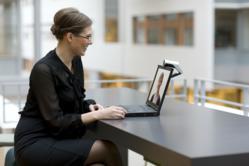 the need for our specialized knowledge on the sales side of the business is naturally needed
Henderson, NV (PRWEB) July 23, 2012
Compass Business Solutions has been the leading US provider of videoconferencing product line training since 2006, something no other learning partner can claim. This experience uniquely qualifies us as a Cisco Business Learning Partner (BLP) for TelePresence Products.
"As existing videoconferencing resellers pickup the full Cisco product line, and traditional Cisco resellers pickup the TelePresence product line, the need for our specialized knowledge on the sales side of the business is naturally needed," stated Jules Trono, President of Compass. "We are providing our Cisco Channel Partners with the opportunity to choose from a complete portfolio of courses that range from Cisco value propositions and solutions to advanced technical skill sets."
"As a Cisco Business Learning Partner (BLP) we provide the fundamental business skills required to compete successfully in today's market combined with product line expertise in a specialized market," stated Donna Wyvill, Content Development Manager with Compass.
Compass will be adding several courses throughout this year focused on sales and soft skills.
Students or companies interested in learning more about Compass' training programs in the US and globally can visit http://www.compassprogram.com, and can contact Lisa Santiago at +1 (760) 688-4045 or +1 (877) 234-0635 for more information.
About Compass Business Solutions
Compass, the nation's largest provider of telepresence and videoconferencing product line training, provides a one-stop resource for sales, technical and end-user training for visual communication products (compassprogram.com).
Compass Business Solutions is a learning company focused on helping people use and support video communication and telepresence technologies to improve their business. Training sessions follow a best practices approach to optimize all aspects of video usage and support. Compass was founded in 2008 by industry professionals who have been working with telecommunication and video technologies since 1989 and who helped launch Tandberg University in the USA in 2006, then becoming Cisco's first authorized TelePresence Specialist Learning Partner in the US.