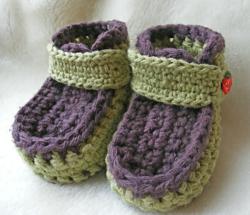 Vendors on Hyena Cart offer a wide array of fabrics, yarns, buttons and patterns to allow shoppers, including fledgling do-it-yourselfers, to express their creativity.
Portland, Ore. (PRWEB) July 23, 2012
The popular online store Hyena Cart – which specializes in handcrafted products made by more than 1,000 active sellers, most of them "mompreneurs" – has expanded its wide range of supplies to appeal to the nation's growing ranks of do-it-yourselfers, including knitters, sewers and crocheters.
The DIY market grew during the recession and in the last year has been fueled further by the social network website Pinterest, which has experienced more than 4,000-percent growth since its beginning in 2011, according to the digital business analytics company comScore.
Vendors on Hyena Cart offer a wide array of fabrics, yarns, buttons and patterns to allow shoppers, including fledgling do-it-yourselfers, to express their creativity.
The Something Beautiful Shrug Pattern by DaKine Knits requires no seaming or sewing, except for a button. It is designed for the beginning knitter, but the pattern gives more experienced knitters license to add to the complexity.
A rich selection of yarns can found on Hyena Cart. One example is Little Red Riding-hood Merino/Silk by Fairy Tale Knits. The silk adds a touch of luxury to projects, such as shawls, scarves, fingerless mitts and cowls. This 3.5 oz., 70-percent merino/30-percent silk blend fingering weight yarn is kettle-dyed shades of red and a varying degree of white from different dye-lots.
Knitters also can find a selection of needles on Hyena Cart, such as these Wood Knitting Needles by Kiya's Naturals. Wood is popular among experienced knitters and the easiest needle for beginners to learn with. They are individually crafted and hand polished with non-toxic beeswax.
Hyena Cart vendors also offer materials and supplies for crocheters, such as the Baby Booties Crochet Pattern - Little Strollers Moccasins by the Happy Crocheter. They may be made of a warm baby-friendly merino wool for winter or a cool cotton for summer. Featuring an ankle strap, this pattern is designed for booties that will stay on. The pattern is made easy to follow for beginner crocheters who have mastered basic stitches.
Sew Fabulous Handmade Designer Buttons(set of six) by Tessa Ann is an example of accessories available on Hyena Cart for adding a special touch to sewing or knitting projects. The set of six includes two one-inch and four three-quarter inch handmade, high quality polymer clay buttons that can be made to order. Protected by a special sealant, the buttons are washable.
Hyena Cart vendors also offer a variety of sewing patterns for women and children, such as the Misses Tops pattern by Wise Sewing Supplies. The pattern comes in two styles, sleeveless and three-quarter length sleeves. The pattern is designed for stretch knits only, with a 35-percent stretch across the grain, such as interlock, matte jersey, textured knits and fabrics with Spandex Lycra®.
About Hyena Cart
Hyena Cart is an online shopping website that has grown to incorporate more than 1,000 active sellers offering a variety of natural, eco-friendly products. Most of the sellers are moms, known as "mompreneurs," who operate their own online businesses using the Hyena Cart platform to facilitate online shopping. The most popular seller categories include cloth diapers, clothing, hand-knit items, hand-dyed yarn and toys, in addition to specialty handcrafted items for everyday giving and special occasions.
For more information about Hyena Cart, visit http://www.hyenacart.com.