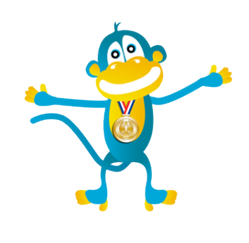 Ecommerce is now a very important aspect of business. And with the advent of new gadgets and technologies, this platform will expectedly become even more important.
Perth, Western Australia (PRWEB) July 23, 2012
Spanky Media, Australia's leading web development company has announced that it will be providing more advanced schemes and procedures in web development designed to enable businesses and retailers alike to engage in better online marketing approaches that will lead to increased productivity, and eventually better results.
This announcement from the company stems from a new report showing that many businesses and retailers who have made use of the ecommerce platform have been showing significant improvements in its operations and sales – leading Spanky Media and industry experts to believe that indeed, ecommerce will bring in numerous benefits to any business.
One company which was able to increase productivity and income with ecommerce is GraysOnline, an online retail and auction company, which explained how the platform has made its business operations smoother and more profitable.
In an interview with Tom Coorey, CIO of GraysOnline, he said that with the warehouse management system that they are currently using in their online store, they were able to consolidate their shipping and inventory operations - eventually allowing them to increase their output from 1,100 units to 4,000 units for daily transactions.
As a result, many traditional retailers in Australia are engaging in the ecommerce platform and releasing their brands online to reap its benefits accordingly. A recent research from the Growth Partnership Company also showed that as of 2011, online purchases have already reached $13.6 billion and analysts are forecasting that this figure will double when the year ends.
And with the ongoing popularity of smartphones and other mobile devices, as well as the importance of social networks to the young and old, many experts are forecasting that this year will be a great one for those businesses who have made use of ecommerce and online tools in their respective business campaigns.
In connection with this, Pricewaterhouse Coopers' Stuart Harker predicted that online shopping will eventually surpass traditional businesses within the next 4 years, since shoppers are now looking for value and convenience when making their purchases. And according to experts – these are what ecommerce and online shopping bring into the picture.
Kirk O'Connor, Director of Development of Spanky Media, attests to the importance of ecommerce in the country's business environment. He said, "Ecommerce is now a very important aspect of business. And with the advent of new gadgets and technologies, this platform will expectedly become even more important."
He then added, "Online tools and programs such as WordPress websites and social media pages are very useful tools that can help you engage with customers and spread awareness about your brand. In effect, it will produce more results - and of course, more profits for your business as well."
Spanky Media is a web development firm that engages in numerous services, ranging from web design, wholesale websites, WordPress development and many other services that are designed to provide more productivity for businesses in the long run.
For inquiries and questions about Spanky Media and its services, call them today. You may reach them at 1300 729 261 or you may visit their website at http://spankymedia.com.au/.