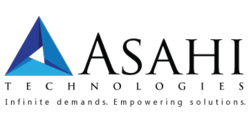 WordPress is an ideal tool for creating low cost websites that are flexible for blogging as well as professional shopping cart CMS.
(PRWEB) July 24, 2012
WordPress is an ideal tool for building small and simple websites. Cost-efficient and easy to use, people are increasingly using WordPress for blogs and CMS sites. Its success has driven the demand higher for custom WordPress development services at affordable cost. So to render low cost WordPress services Asahi Technologies, a New York based web development firm launched its custom WordPress development services focusing on small and medium businesses.
For many business owners, customizing their website are restricted by limited or no knowledge of the underlying code. This is where WordPress scores a vital point, the simple architecture of WordPress allows it to be developed at extremely low costs compared to other tools. It is also popular among bloggers as it offers much needed scalability, flexibility, security and compatibility. Apart from being an effective blogging platform WordPress is a reliable Content Management System.
Though there are plenty of open source tools available for free, WordPress is preferred by webmasters all over the world. Its structure makes it compatible for high end web developers as well as beginners with little no intricate programming knowledge. Since WordPress sites are generally SEO friendly with full control on Meta, content and URL structure, it can increase visibility on popular search engines.
"At Asahi Technologies, we offer a full spectrum of WordPress solutions from implementation to CMS services for businesses with limited budget issues" says Vinod Subbaiah, CEO of Asahi Technologies." WordPress is an ideal tool for creating low cost websites that are flexible for blogging as well as professional shopping cart CMS. Asahi Technologies offers fully integrated WordPress services from implementation, setup, design - theme conversion, customization and maintenance"
About Asahi Technologies
Asahi Technologies is a New York based web design and development firm that provides software consulting and development solutions to small and medium level businesses all across North America. Asahi Technologies specializes in responsive design, cloud computing, online marketing,mobile application development and open source technologies. Under the leadership of Mr. Vinod Subbaiah, who himself started his career as a software programmer, Asahi Technologies' team comprises of experienced software professionals have extensive knowledge of technology covering B2C and B2B operations. The firm's headquarters is located in New York City, NY.