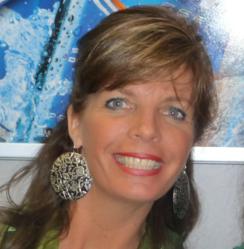 "The biggest failure is the failure to launch what you know to be a good idea"
Brighton, MI (PRWEB) July 25, 2012
Kelly Albert is the inventor of The Perfect Card Box®, wedding card boxes used at special occasions such as weddings, graduations, anniversaries, or Bar/Bat-Mitzvah celebrations. Albert is convinced that a down market is the best time to start a business, when there is no place to go but up.
Albert invented, patented and launched a niche product in the wedding market in late 2007 when the economy began to go south. Like many businesses hers began out of need. As a Mother of the Bride in 2007 and again in 2011, she knows that every last detail matters when it comes to weddings. As a budget savvy shopper with 3 daughters, Albert also recognizes that price and practicality often matter more! The Perfect Card Box®; wedding card box was created out of personal need to accomplish both.
At a recent wedding celebration where The Perfect Card Box® was on display, Albert had the opportunity to talk to a table full of women curious about how to invent a product and bring it to market. Since starting her company Albert has been approached by numerous people who have ideas and don't know next steps to take. Questions range from, "How did you get the nerve to start your own company?", "How did you get the idea for the product?" "How did you find a supplier?", "How much did it cost?", "How did you get your website up and running?" and yes some people even ask "How much money do you make?"
Starting a business can be fun and rewarding. Albert encourages would be business owners to do their homework and find out what competition they have for their product or service. Find out the cost of start up and then take it further to the cost to run the business over time. There are costs you just don't think of when starting a business. Often asked, "What is the best advice you can give someone considering starting a business?" Albert replies, "Don't be afraid to launch" If you have done all your research and you are confident you have something unique to offer then "Jump in, the Water is Fine!"
Encouraging others considering a business start up is far and away the best un-expected part of the job, said Albert. She believes the time is now for many entrepreneurs who are currently sitting on the sidelines waiting to launch.
Kelly Marie Collections and The Perfect Card Box® offering a patented wedding card box to the wedding industry. Their products can be found at http://www.theperfectcardbox.com