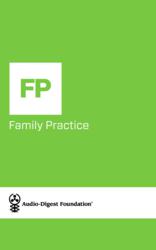 Glendale, CA (PRWEB) July 23, 2012
For Monday, July 23, 2012, Audio-Digest Foundation will be giving away the following Written Summaries on Amazon Kindle:
Anesthesiology CME: Ethics
Emergency Medicine CME: The Elderly Heart
Family Medicine CME: Ophthalmologic Diseases: A Primary Care Perspective
Family Medicine CME: Rheumatic Disease: An Update on Management
Gastroenterology CME: Eosinophilic Disorders
General Surgery CME: Neurosurgery/Traumatic Brain Injury
Internal Medicine CME: Geriatric Infections
Internal Medicine CME: Topics in Cardiovascular Medicine
Neurology CME: Neuro-Ophthalmology
Obstetrics/Gynecology CME: Reproductive Health Issues
Oncology CME: Oncologic Concerns: From First Presentation Through Survivorship
Ophthalmology CME: Ocular Potpourri
Orthopaedics CME: Foot and Ankle Symposium
Otolaryngology CME: Infections and Inflammation
Pediatrics CME: Pediatric Medicine: Doing the Right Thing
Psychiatry CME: Psychiatric Malpractice
Urology CME: Urinary and Bladder Concerns
Audio-Digest Foundation, the largest independent publisher of Continuing Medical Education in the world, publishes programs in anesthesiology, emergency medicine, family practice, gastroenterology, general surgery, internal medicine, neurology, obstetrics/gynecology, oncology, ophthalmology, orthopaedics, otolaryngology, pediatrics, psychology, and urology programs via Amazon Kindle.
For 60 years, Audio-Digest Foundation has been serving the global medical community of doctors, nurses, physician assistants, and other medical professionals with a comprehensive program of the most cutting-edge, independent, and unbiased continuing medical education (CME).
Long a technical innovator, Audio-Digest was the first to produce audio medical education programs and the first to produce in-car medical education. Currently, its subscription and annual products are available on CD and MP3, as well as iPhone, iPad, and Android apps.
According to Paul Angles, Internet Marketing Director for Audio-Digest Foundation, "Releasing our written summaries on Kindle allows our subscribers to take advantage of the portability and convenience of the Kindle, and lets non-subscribers and even patients learn more about specific conditions and treatments.
Because of its massive library of titles, Audio-Digest Foundation plans to release written summaries of its CME titles daily through August.