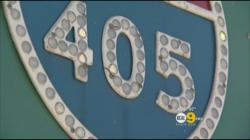 Why dont we start working smarter rather than harder.
(PRWEB) July 26, 2012
Imagine one of the most congested cities in the world and in that city the most congested freeway. According to officials from Los Angeles County Metropolitan Transportation Authority, more than 250,000 drivers pass through one of its interchanges each day and will be effected each time roadworks come back. One day last year a portion of the freeway was closed down for a weekend and the event was feared for months prior and when it finally happened it was called Carmageddon. Now take that weekend and imagine it for multiple weekends until 2014. In a city that has one of the least effective public transport systems in the world there are no words to describe what will happen. That the works are needed or that the local Government has not given fair warning are not in dispute here, only that driving to work is hell in Los Angeles.
Now let's look at another statistic. There are over 1 billion mobile workers in the world and official statistics from International data Corp show that this is set to increase to 1.3 billion by 2015. Data communications on a handheld are now more powerful that the servers in IBM 20 years ago. Companies around the world are starting to embrace workplace efficiencies such as hoteling because of good work life balance reasons and also because it costs less than the old way. The price of gas is at an all time high and traffic has never been worse. So the question the Global Workplace Advisors asked themselves was - Why are all those people still on the road and how can we help companies plan not to walk head first into the next Carmageddon at the end of September 2012.
Your Office Agent are already well known for providing workplace recovery plans via workplace Giants, Regus, Premier, Barrister, Sungard and Agile Recovery but now this has been expanded to include workplace preparedness for a disaster we all know is coming. The idea is that by partnering with flexible workspace in the whole LA region Your Office Agent will be able to craft bespoke solutions for each company whether its home technology that's needed or a place to touchdown for a day close to their home to avoid the traffic altogether. Partner, Brian Mac Mahon said that these solutions can be provided for less than the employee will spend on gas to get to their normal workplace and each employee will save an average of 2 hours a day. Even with 10% of those 327,000 cars off the road for one month it adds up to hundreds of thousands of hours of productivity that will have been gained for the city. That's a lot of additional productivity for Californian companies, a lot of baseball games that parents can get back to and a lot less stress in general, all adding up to a very good thing.
Your Office Agent are a new breed of global workplace consultants, specializing in mobile working, home working and agile office space solutions locally and around the world. The company look to help companies find the agile workplace solutions they need to become faster, smarter and stronger than their competitors because planning ahead with the ability to turn on a dime is what it takes to survive in business today. Their partners and agents have worked on the ground in over 55 cities providing solutions just like this. In every city the team shun traditional commercial broker practices of just finding square feet for companies and replace it with creating purpose that is 100% aligned to the companies business plan. The ongoing Carmageddon is today's purpose. To contact Brian or Workplace recovery specialist, maryAnn Bozek call 800 600 0881 or contact(at)yourofficeagent(dot)com