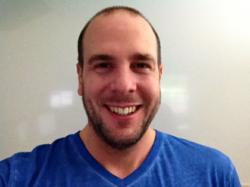 Paying recurring subscriptions means that you're investing in it. Continually they can upgrade, update, refine and maintain. Compared to a one-time tool, an online subscription-based model is actually fine because you get what you pay for.
Sydney (PRWEB) July 24, 2012
Creating quality content is essential for businesses seeking to drive online traffic to their websites and get their brand known all over the Internet community, but a solid link building system is just as important in achieving SEO success. With this in mind, Superfastbusiness.com's founder James Schramko recently released a news update video where he discusses the advantages of using specific tools for article submission and video production—two activities which can significantly improve SEO strategies.
The first tool highlighted in the discussion is Submit Your Article (SYA), one that the company currently uses and will continue using, Schramko says, unless any dramatic changes arise. This tool has a built-in article leverage system—an option to rewrite articles in different ways through "human spinning" or rewriting without using article spinners—so that articles look different each time they are submitted. SYA also allows users to choose their preferred article networks, meaning they can use their preferred article directories aside from the commonly used Ezinearticles.com.
SYA also has additional benefits. It's an online-based tool that can be used for both Mac and PC platforms, and team members can simply go online to use it. Users can check relevant statistics like how many times articles are republished; receiving this information can be useful in measuring the effectiveness of a company's SEO strategies. SYA's substantially high index rate doesn't hurt, either; companies publishing content using this tool will find that the articles stay online and the links used continually reward their efforts.
Schramko also noted that the tool is well-priced and that making recurring subscriptions to SYA is well worth the money. "I don't mind paying recurring subscriptions and here's why: It means that you're investing in it. Continually they can upgrade, update, refine and maintain. Whenever you find a one-time tool, quite often you'll find that it's not supported or it goes out of business, which is probably what's happened to many of the ones I've used over the last six or so years—they used to work but then they go unsupported. So an online subscription-based model is actually fine because you get what you pay for in most cases."
The SEO expert also discussed how video can be a valuable marketing medium for business owners to use in reaching out to their target audience as well as in helping customers get to know their providers better. One online product that can help company owners get started in making quality videos is Local Video Guru; it teaches pre-production, production, and post-production techniques and provides clever tips on related topics such as finding angles, interviewing people, and getting good testimonials.
"I think a lot of people aren't thinking about (making videos) and right now, if you do serve customers and you want to get that video online and sell websites and promote them, then this is a great product," Schramko shared.
Apple iPhone users will be happy to note that there's a helpful tool for taking videos using this specific gadget as well. The CEO recently reviewed another product called the iPhone Video Hero, similar to Local Video Guru but designed especially for the iPhone. It can teach users to choose the right plugins and apps that can improve image and sound quality and provide good lighting options. For business owners constantly on the go, the iPhone can serve as a more convenient device for recording and producing engaging and informative videos for an audience.
"The membership's terrific, and it's a fun course, so if you have an iPhone and you want to do the video stuff, get iPhone Video Hero. It's great value," Schramko recommended.