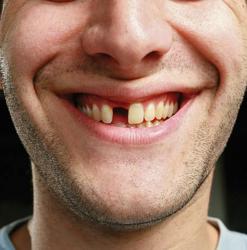 I feel now that I can smile and not have a gap. An implant is like having a real tooth
Doncaster, South Yorkshire (PRWEB UK) 23 July 2012
Yorkshire based DENTAL IMPLANT clinic now offering advanced solutions to permanently replace missing teeth. Dental implants are a fantastic way to give you rock solid replacements for missing teeth.
A healthy smile is important to women and men, and having a missing tooth or a denture can cause professional as well as social problems for people. Most people do not get on well with dentures, or have a missing tooth in the corner of their smile which looks ugly. This can impact on your confidence to chew, smile and meet people socially. Dental implants are a fantastic way to permanently replace missing teeth. Not all implants are created equally, as Dr Khaira explains.
Dr Khaira, from Red Sky Dental Spa recently commented "Too many people put up with poor fitting dentures or missing teeth in their smile because they are unaware of permanent replacement solutions, or have previously been told they are not suitable for these procedures. I'm passionate about delivering the very best quality care I can for my patients, and due to that I love to learn new concepts and techniques". He went on to say "I see people who are fed up with that space in their smile, or have dentures which they can't get on with and they will make any excuse not to go out and socialise with friends and family. I love turning these problems around for patients. With new advances and techniques in the field of implant dentistry, we are now able to offer patients solutions for fixed, permanent replacement when they had lost hope. It's great to hear people come back and say 'I've had my first steak dinner in years'"
Not all dental implants are created equally, and Dr Khaira uses the most advanced implant systems available. By doing so he is able to replace missing teeth, even after teeth have been missing for years or when patients have been told they are not suitable for implants and restore the confidence his patient's have in their chewing ability and their smile.
To find out if dental implants can transform your smile and your confidence, contact Red Sky Dental Spa on:
Red Sky Dental Spa
10 Albion Place
Doncaster
South Yorkshire
DN1 2EG
01302 325678