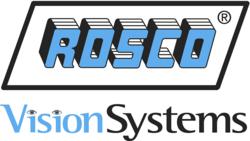 "The Smart-Vision™ Backup Camera System is perfect for large buses backing into tight spots or moving in reverse when visibility is limited. It also has the capacity for additional interior and side cameras – it's like giving the driver extra eyes"
Queens, NY (PRWEB) July 24, 2012
Rosco, Inc introduces the new Smart-Vision™ STSK6630 Rearview Mirror/Monitor Backup Camera System for large buses at the School Transportation News Expo in Reno, Nevada. With safety a priority in student and public transportation, backing up large transit or yellow school buses creates a potentially dangerous situation. The combination of limited visibility and the need to maneuver around students, pedestrians and other vehicles has the potential for disaster. Bus drivers have relied on safety protocol, such as backup alarms, four-way hazard lights and horns, and the use of adult spotters as recommended by National Safety Council (NSC). However, the Smart-Vision™ Backup Camera System is a more advanced driver aide for large buses that includes a camera mounted on the back of the bus sending images to a monitor installed inside the rearview mirror of the bus.
"The Smart-Vision™ Backup Camera System is perfect for large buses backing into tight spots or moving in reverse when visibility is limited. It also has the capacity for additional interior and side cameras – it's like giving the driver extra eyes," said Peter Plate, Rosco's Director of Sales & Marketing.
The large (6" x 30") rearview mirror/monitor installation is the same as any other large bus interior rearview mirror. The backup cameras are also installed like any other system, and the camera harness is simply connected to the monitor. In the Smart-Vision™ STSK6630 rearview camera system, a 7-inch LCD monitor is automatically displayed on the interior rearview mirror when the vehicle shifts into reverse allowing the driver to see behind the bus. Once the driver shifts into other modes of bus operation, a normal mirror view reappears. Large buses equipped with the Smart-Vision™ rearview camera systems have options for multiple cameras including side cameras and interior cameras. An automatic monitor view changes based on the operational conditions of the bus or preference of the driver.
Smart-Vision™ Backup Camera Systems prevent injuries and save lives. An efficient rearview camera can also end up saving large bus fleets money by preventing accidents, expensive repairs and insurance claims. Considering the nominal cost, Rosco Backup Camera Systems have become a necessity for commercial fleets when considering that the average backing collision claim costs thousands of dollars if just the vehicle or property has been damaged, and hundreds of thousands if not millions if personal injury occurs. Rosco is a leader in the rearview camera industry and offers a wide selection of products designed to improve the safety for drivers, passengers and pedestrians.
About Rosco, Inc.
Based in Queens, NY, Rosco, Inc. is North America's largest bus mirror manufacturer, and a vision safety leader in rearview cameras, automotive windshield based camera recording, rearview interior/exterior mirrors, and sun visors in numerous bus, truck, specialty and military markets. Rosco is renowned for its strong design engineering focus and custom product development...now for over 100 years.
Media Contact:
Amy Ahn
Rosco Vision Systems
Phone: 718-526-2601
Email: aahn(at)roscomirrors(dot)com