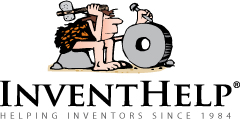 Pittsburgh, PA (PRWEB) July 25, 2012
InventHelp®, America's largest invention submission company, announces that one of its clients, an inventor from Michigan, has designed a basket that would clamp around a medical-oxygen tank and would provide storage for excess tubes and accessories. This invention is patented and a prototype is available.
The "Oxycarrier" would help to prevent oxygen tubing from dragging on the floor or ground, causing a tripping hazard or becoming snagged. The invention would help to avoid the spread of germs, and would provide storage and access to a variety of different accessories. Featuring a compact design that's easy to attach and detach, the Oxycarrier would help oxygen tank users comply with state regulations on infection control and safety.
The invention would consist of a metal-wire basket, measuring about 6-inches high, with two curved clamps on either side of the back edges. To use, the individual would attach the basket to the back of a medical-oxygen tank by squeezing the clamps and placing the basket in the desired position. The excess tubing could then be coiled and placed in the basket along with other items. When the tank needs to be replaced, the Oxycarrier could be easily removed and placed on the new tank.
"I work in a nursing home, and I've heard many nurses complain about the inconvenience and tripping hazard of oxygen tubing dragging on the floor," said the inventor. "In order to solve this, I designed the Oxycarrier to keep the tubing and other supplies in a safe, convenient location."
InventHelp® is attempting to submit the invention to companies for review. If substantial interest is expressed, the company will attempt to negotiate for a sale or royalties for the inventor. For more information, telephone Dept. 09-BFT-166 at (800) 851-6030.
Manufacturers interested in reviewing additional inventions and new product ideas can contact InventHelp's marketing partner Intromark by filling out an online request to review new product ideas here.
# # #