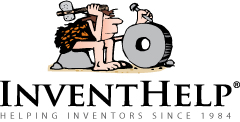 PITTSBURGH, PA (PRWEB) July 27, 2012
InventHelp®, America's largest invention submission company, announces that one of its clients, an inventor from Ohio, has designed an enhanced all-terrain helmet to increase communication between the wearer and a command station. This invention is patented.
"Smart Helmet" would be ideal for use by both military personnel and civilians. The modified helmet's features would increase the safety of a soldier or other individual because it may aid the wearer in a combat situation or civil disaster. The helmet would have the capability to provide the wearer with important information while in the field. This would make it easier for a command unit to keep track of a mobile individual. For law enforcement, the Smart Helmet would display a laser cam built in to the helmet to view highway speed on the visor and give the make and model of a speeding vehicle.
Smart Helmet would consist of a metal helmet that would be equipped with protective elements and a variety of different communication devices. The helmet would be safer and more durable than standard military helmets. The helmet would be powered by a 24-volt rechargeable battery pack. The communications devices located in the helmet would include a retractable telecast lens visor with 50- to 100-mile range and a retractable microphone. The top of the helmet would be equipped with dual cameras. One camera would feature a telescoping lens and the other would feature a satellite-feed camera. The microphone would wrap around from the side of the helmet so that it would be positioned directly in front of the wearer's mouth. The camera would record images from the helmet wearer's point-of-view and transmit them via satellite to a command unit. The command unit can then analyze the terrain and transmit any important information. The command unit can then relay information to the helmet wearer so that it could appear on the visor. The visor may have an optical target device to make aiming more accurate. A lock-on- targeting device would relay information to the pilot so that the pilot could take out the target. The helmet would also be capable of translating languages, enabling the wearer to understand what is being said while on foreign soil. The helmet may also be produced with a GPS tracking system.
InventHelp® is attempting to submit the invention to companies for review. If substantial interest is expressed, the company will attempt to negotiate for a sale or royalties for the inventor. For more information, telephone Dept. 07-CNI-571 at (800) 851-6030.
Manufacturers interested in reviewing additional inventions and new product ideas can contact InventHelp's marketing partner Intromark by filling out an online request to review new product ideas here.