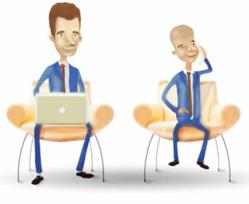 Tenancy deposit protection schemes have played a significant role in raising standards across the rentals industry and we welcome their arrival in Scotland.
London, UK (PRWEB UK) 24 July 2012
Online landlords insurance provider LittleNLarge.com supports the introduction of tenancy deposit protection (TDP) schemes in Scotland and pledges to advise clients on the best way to keep on top of the changing situation.
Changes to regulation, which took effect on 2nd July, mean that in addition to purchasing buildings and contents insurance landlords in Scotland must utilise a TDP scheme. Such initiatives are already a legal requirement in England and Wales.
The new regulations mean landlords must ensure that all new and existing deposits are protected with an official government-licensed scheme. The three such schemes in operation in Scotland are The Letting Protection Service Scotland, SafeDeposits Scotland and my|deposits Scotland.
LittleNLarge.com deals with landlords on a daily basis and believes that the scheme is a positive development for Scottish property owners.
"Tenancy deposit protection schemes have played a significant role in raising standards across the rentals industry and we welcome their arrival in Scotland," explained Andy Tzouvanni, LittleNLarge.com's co-founder.
"We provide comprehensive property owners insurance across the entire UK, and while those landlords operating in England and Wales will be well aware of tenancy deposit protection schemes for those who own property solely in Scotland, their introduction represents the biggest change since landlord registration came into effect in 2006."
LittleNLarge.com advises landlords to be careful when initially utilising tenancy deposit protection schemes, as there are a number of deadlines by which landlords in Scotland must pay in their tenants' deposits. These typically depend on when the landlord received the deposit; however, the manner in which the tenancy is renewed also plays a role.
"The different deadlines may seem a little confusing for landlords not accustomed to tenancy deposit schemes. It is therefore essential that landlords do their research in order ensure they comply with the new regulations and avoid any potential problems," Mr Tzouvanni continued.
Deposit protection schemes effectively work to minimise the potential for dispute between landlords and tenants by ensuring that tenants' deposits are held by a third party. In the event that a disagreement does occur between landlord and tenant, it can be resolved through a free dispute resolution service, eliminating the need to go to court.
To avoid problems further down the line, LittleNLarge.com recommends that a thorough tenancy agreement be drawn up outlining the tenant's and landlord's responsibilities. In addition to a tenancy agreement a landlord should take a complete inventory before letting their property, including details of the conditions of all items.
"It is best to take photos of all the items in your property and agree these with your tenants before they move in, this way you should avoid disputes when the tenancy comes to an end" stated Mr Tzouvanni.
About the company:
Founded in 2003 by brothers Andy Tzouvanni (Little) & Solomon Tzouvanni (Large), LittleNLarge.com is a leading online insurance broker providing easy access to quick and competitive landlords insurance quotes. In addition to landlords insurance, LittleNLarge.com specialises in great value business, home and travel insurance. The company's insurance calculator tool ensures landlords are fully covered in as little as 60 seconds.