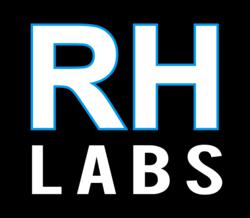 Atlanta, Georgia (PRWEB) July 25, 2012
RH Laboratories, the makers of RockHard Weekend, has announced the launch of a new online store that will offer a wide array of sexual wellness products including massagers, lubricants, condoms, and novelty items.
Previously, RH Labs operated an online store that only offered products that the company manufactured or distributed. The new store will offer hundreds of products from a variety of reputable manufacturers.
Some of the more well-known items included in the new store are condoms by Trojan, personal massagers by Lelo, and lubricants by Pjur.
"We're seeing a greater acceptance and openness towards sexual well-being," says Joshua Maurice, President of RH Laboratories, "and we want to reflect that as a company. For years, our customers have come to us for the best sexual enhancement supplements on the market. Now we're happy to be able to offer them other sexual wellness products as well."
Each item added to the new store was hand-selected to offer customers a wide selection of quality products.
About RH Laboratories
RH Laboratories manufactures RockHard Weekend, an all-natural male sexual performance enhancer as well as Pandora, an all-natural sexual enhancer for women. RH Laboratories is constantly using innovative techniques to promote their products not only as supplements but also as a lifestyle. In addition to the products RH Labs manufactures, they are the exclusive distributor of Forgiven, the world's first alcohol metabolizer. Beginning Fall 2012, RH Labs will also be the exclusive distributor of Dr. Laura Berman's Intimate Accessories for the Food, Drug, and Mass channels.