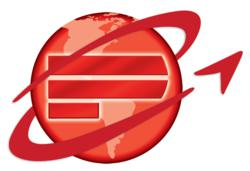 Auctions & Liquidations from Perfection Industrial Sales
(PRWEB) July 23, 2012
Perfection Industrial Sales is conducting a Live Webcast Auction consisting of 700 ton injection/blow molding machines, plastic ancillary equipment, plant support, packaging & material handling.
The assets are available due to a facility closure from Silgan Plastics Corporation. The Live Webcast Sale date will begin at 10:00 AM local time on July 26th. The location of the Live Webcast Sale is 1191 Lake Avenue, Woodstock, IL 60098. Through an advanced marketing program, Perfection Industrial Sales will expose the assets to a global market and expect significant bidding activity due to increased demand for manufacturing and related equipment. For a direct link to the sale details please visit http://www.perfectionindustrial.com.
Perfection Industrial Sales specialize in providing Global Asset Management Solutions for small or large companies and corporations, for all types of industrial assets and manufacturing facilities. These services are offered through a range of tailored solutions which include Live and Online Auctions, Negotiated Sales, Investment Recovery, Appraisal, Real Estate Acquisition and Sale & Lease Back programs. Perfection connects with over 1 million manufacturing contacts in over 120 countries from a database of qualified buyers built up since 1963.
For more information please contact:
Adam Stevenson
adam(at)perfectionindustrial(dot)com
http://www.perfectionindustrial.com