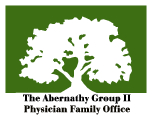 " A detailed analysis could uncover several excess costs," said Brian Luster, CEO and co-founder of the Physician Family Office.
New York, NY (PRWEB) July 25, 2012
If you're an employer offering a 401K plan to employees, it's time to review what you bought—especially if it's been over 5 years. And, if you're a well-intentioned employee, putting a certain amount away to plan for retirement, you are entitled, as of July 1, to know exactly how much and where administrative fees are charged by your plan provider. The Physician Family Office recommends that you do a forensic audit of your plan to assure that it's in compliance with the new regulations.
The news of ABB's recent fine, over $35 million dollars, came as a result of their failure to produce rebates from the investment companies acting as retirement plan providers, including Fidelity. Retirement planning should not be a game of Russian roulette for participants nor should it be for the plan sponsor.
"Suppose a 31-physician practice had a retirement plan with a typical annuity offering inside of the 401K. It would have around $8.4 million and cover an income range from $45,000 to $1.5 million annually. A detailed analysis could uncover several excess costs," said Brian Luster, CEO and co-founder of the Physician Family Office. "A few key changes would mean this practice could save around $58,800 per year in fees. Not small change—especially when you consider the ramifications of paying excessive fees over time as well as new regulations."
Any employer, considered the plan sponsor, is legally bound, by fiduciary responsibility, to disclose all fees and adhere to the new ERISA section 408(b)(2) regulations which require confirmation of vendors' fees as "reasonable." By its July 1, 2012 deadline, all "covered service providers" were to present the newly required fee disclosures. Now that the date has passed, retirement plan fiduciaries MUST be in compliance with the new regulations, as outlined by the Department of Labor. For business owners who have not provided comprehensive fee disclosures to participants, who are not ERISA compliant, there may a lawsuit waiting to happen.
"Make no mistake—as the plan sponsor, it's YOU who is responsible; not the company hired to administer the plan," says Steven Abernathy, Chairman of the Board and co-founder of the Physician Family Office.
By the end of August 2012, according to the new regulations from the Department of Labor, service providers must disclose earnings (i.e. fees) that exceed more than $1,000. This means participants will see accurate breakdowns of their costs. Richard Glass writes, "For a fee to be reasonable, the participants also must derive sufficient value from the products and/or services they are buying. Thus, the real question is: What value should the participants be getting for the fees they pay?"
This is a vital question that employers and participants alike should be asking themselves. The Physician Family Office has several recommendations on what immediate actions to take to be compliant with new and forthcoming regulations:

Plan sponsors must communicate clearly with plan providers to reveal fee structures to employees and provide 100% transparency.
Fiduciary responsibility is in the hands of the plan sponsor and cannot be abdicated.
According to the Department of Labor, "Attorneys, accountants, and actuaries generally are not fiduciaries when acting solely in their professional capacities. . . However, when an employer or someone hired by the employer takes steps to implement these decisions, that person is a fiduciary." This means employers always retain a level of fiduciary responsibility with all plan provider partners and vendors and must act accordingly.
Independent fiduciary consultants are available. They can change—and more importantly—clarify the specific aspects of fiduciary responsibility which will dramatically lessen the burden of liability.
Finally, be aware that there are many circumstances and definitions that as of now are open to legal interpretation. A formal retirement plan analysis and audit not only evaluates losses and gains, but, creates clarity and legal compliance for all parties: plan sponsor, plan provider, and employee.
Steven Abernathy and Brian Luster are physicians' advocates and founders of the first Physician Family Office (PFO) in the country. The Physician Family Office sells no products, receives no commissions, and is independent, employee-owned, and governed by its Advisory Board comprised entirely of thought-leading physicians.
Visit them online at http://www.physicianfamilyoffice.org