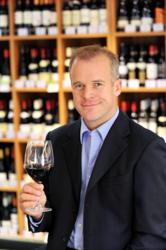 There are very few companies I would have left Waitrose to join, but Bibendum stood out as the most dynamic wine business currently operating in the UK and I am very excited to be joining the team
(PRWEB UK) 24 July 2012
Bibendum have appointed Andrew Shaw as Head of Buying.
Shaw, who joins from Waitrose where he was Buying Manager for wines, takes up a new role with a remit to oversee wine ranging, supplier relationships and new product development within Kirstie Papworth's Commercial team.
Papworth, Bibendum's Commercial Director, said: "I am delighted that Andrew has decided to join what is already a very strong buying team. His record at Waitrose speaks for itself, and it was the combination of Andrew's commercial experience and passion for wine that meant he was the best candidate for the role. I am sure he will make an outstanding contribution to our future success."
Andrew Shaw said: "I have worked with Bibendum throughout my five years at Waitrose and always been impressed by the quality of its wines and the way in which it strives to innovate and find new ways of reaching consumers. There are very few companies I would have left Waitrose to join, but Bibendum stood out as the most dynamic wine business currently operating in the UK and I am very excited to be joining the team."
Shaw will take up his new role at Bibendum in the autumn.