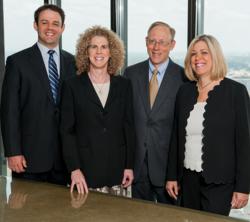 (PRWEB) July 24, 2012
Exchange-Traded Notes are unsecured debt securities where the issuer promises to pay a distribution tied to the performance of an underlying index or benchmark. ETNs can be tied to indexes tracking commodities, foreign currencies, stocks, emerging markets, volatility, or other benchmarks as selected by the issuer. ETNs are traded throughout the market day much like stocks or Exchange-Traded Funds ("ETFs").
A leveraged ETN is a promise to pay a multiple of performance of the index or benchmark it tracks. For example, TVIX is a "2x" ETN issued by Credit Suisse that tracks two times the performance of the VIX short-term futures index. Inverse ETNs track the opposite of the performance of the underlying index. Inverse-leveraged funds seek to track a multiple of the opposite of the underlying index. Some of these complex ETNs are designed to follow their stated objectives on a daily basis only, not over longer periods. In other words, the inverse and/or leveraged return is calculated on a daily basis and then reset, increasing risk for investors who hold these products for an extended period. For more information please see the FINRA Investor Alert.
Leveraged, inverse, and inverse-leveraged ETNs are extremely complicated and are usually best suited for professional traders. Many retail investors have purchased these complex products without fully understanding their dynamics and risks.
According to Reuters, retail-investor demand for ETNs and ETFs puts online brokerages in an "odd spot." The SEC, FINRA, and at least one state agency have expressed concern over the sale of inverse and leveraged exchange-traded products. Several of the online brokerage houses have implemented, or are exploring a possible need for, additional procedures to ensure that potential investors fully understand the risks of these products before purchasing.
Moulton & Arney, LLP is investigating the events leading to the purchase of TVIX and other leveraged and inverse exchange traded products by retail investors. If you are a retail investor, have purchased inverse, leveraged or inverse leveraged exchange traded products and suffered serious losses, you may be entitled to recover a portion of your loss.
About Moulton & Arney, LLP
Moulton & Arney, LLP is a Houston, Texas, based boutique litigation and arbitration firm representing investors nationwide in claims to recover investment losses. The investment fraud attorneys at Moulton & Arney, LLP have extensive experience representing individual investors in securities litigation and arbitration.
Attorney Cynthia R. Levin Moulton, the firm's founder, has a proven track record in investment claims involving complex investment vehicles. She has been named a Texas Super Lawyer in 2004, 2005, 2007, 2009, 2010, and 2011 a Thompson Reuters service, is rated 5 out of 5 by Martindale.com, and is rated a 10.0 by AVVO.com. To find out more about potential claims, please visit http://www.securitiesfraudcounsel.com.
To contact Moulton & Arney, LLP, call (866) 378-4465.