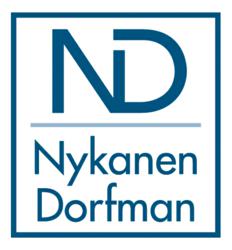 Farmington Hills, MI (PRWEB) July 24, 2012
David Nykanen, a partner at the Farmington Hills law firm of Nykanen Dorfman, PLLC, was elected Secretary of the Real Property Section of the State Bar of Michigan. Mr. Nykanen was elected to a one-year term by his peers at the Section's Annual Meeting which took place on Friday, July 20, 2012 at the Boyne Mountain Resort.
The Real Property Law Section of the State Bar of Michigan provides education and information about current real property issues through meetings, seminars, pro bono service programs, and quarterly publication of a journal. Membership in the Section is open to all members of the State Bar of Michigan.
Mr. Nykanen represents property owners, developers, landlords and tenants for a variety of real estate legal needs. Mr. Nykanen also has extensive experience in the property tax field, and is a frequently cited media source for his expertise in tax appeals.
About NYKANEN DORFMAN, PLLC (ND)
NYKANEN DORFMAN is a boutique business law firm founded in 2012 by partners David Nykanen and Michael Dorfman. The attorneys of ND are experienced in serving the corporate and personal legal needs of clients including tax, planning, and litigation. Clients of NYKANEN DORFMAN are treated with respect, honesty, and courtesy and are assured that their attorneys practice with the highest legal and ethical standards.
###