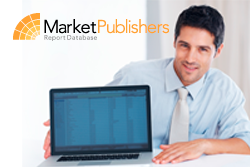 London, UK (PRWEB) July 23, 2012
What are the key standards and technologies used in DTT, mobile TV, digital radio and mobile broadband and the present and future trends? Following the ASO in Europe, what are the lessons learnt? What are the best practices and key milestones for a smooth transition? Is there any room for cooperation between the worlds of telecoms and TV in the spectrum split? Towards a Second Digital Dividend in EMEA? What investments and costs are necessary? Who is funding the transition? What role should Public-Private partnerships be playing?
New in-demand and discounted report "The Economics of the Digital Terrestrial Transition" provided by IDATE Consulting & Research and recently published by Market Publishers Ltd offers answers to these and more pressing questions. It proposes an international benchmark for DTT rollout and Analogue Switch-Off (ASO) practices and also presents guidelines for the ASO. It addresses the issues and prospects of the (Second) Digital Dividend and details business models for the overall process of transition to digital, including three country cases in the low- to mid-GDP/pop range.
Report Details:
Title: The Economics of the Digital Terrestrial Transition
Published: June, 2012
Pages: 86
Price: US$ 4,200 3,360
http://marketpublishers.com/report/technologies_electronics/telecommunications/economics_of_digital_terrestrial_transition_idate.html
Report Contents:
1. EXECUTIVE SUMMARY
1.1. Planning DTT rollout and analogue switch-off: an international benchmark
1.2. Preparing the analogue switch-off
1.3. The Digital Dividend(s)
1.4. Business model
2. METHODOLOGY
3. SERVICES AND TECHNOLOGIES ON THE TERRESTRIAL NETWORK
3.1. Digital terrestrial TV technologies
3.1.1. DTTV transmission standards
3.1.2. Digital TV broadcast efficiency
3.2. Digital radio overview
3.2.1. DAB, DAB+, DMB
3.2.2. DRM, DRM+
3.2.3. HD Radio
3.2.4. Digital radio: advantages over analogue terrestrial
3.3. Broadcast Mobile (handled) TV
3.4. Mobile broadband technologies
3.4.1. The key evolution of mobile technology
3.4.2. New radio technologies
4. DTT ROLLOUT AND ANALOGUE SWITCH-OFF PLANS: THE INTERNATIONAL BENCHMARK .24
4.1. Africa-Middle East
4.2. Asia-Pacific
4.3. Europe
4.4. Latin America
4.5. North America
4.6. How national DTT strategies are influenced
4.6.1. The impact of the TV landscape on DTT strategy and ASO framework
4.6.2. Choice of standards and technology leapfrog
4.6.3. Besides terrestrial DTV, few additional services developed so far
...
More new market research reports by the publisher can be found at IDATE Consulting & Research page.