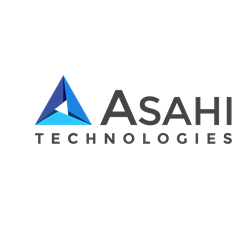 Our custom solutions can help businesses of any size work more efficiently, and we're excited to pass that power on to customers
(PRWEB) July 25, 2012
The internet has made things much easier for start-up businesses striving to establish themselves in the market. The current business environment also supports online operations as it is cost effective and faster. On the flip side, there is more competition which diverts web traffic to sites with attractive design, smooth navigation, content relevance and plentiful features, which comes at an expense unaffordable to start-up firms. To help firms get fully optimized web solutions, Asahi Technologies a leading New York based Web development firm announces custom web development at affordable cost.
"Our custom solutions can help businesses of any size work more efficiently, and we're excited to pass that power on to customers" stated Vinod Subbaiah, CEO of Asahi Technologies. "At Asahi Technologies we work with clients to design and develop a professional website, which is optimized for smooth traffic, key features, functionalities and applications at relatively affordable cost".
Asahi Technologies also provides free consultation to help firms understand their web development options. "At Asahi Technologies, we believe that important for businesses to have a firm understanding of web technology "quipped Vinod on the free consultation service.
About Asahi Technologies
Asahi Technologies is a New York based web design and development firm that provides software consulting and development solutions to small and medium level businesses all across North America. Asahi Technologies specializes in Responsive Design Services NY, cloud computing, online marketing, Android Application Development Company NYand open source technologies. Under the leadership of Mr. Vinod Subbaiah, who himself started his career as a software programmer, Asahi Technologies' team comprises of experienced software professionals have extensive knowledge of technology covering B2C and B2B operations. The firm's headquarters is located in New York City, NY.