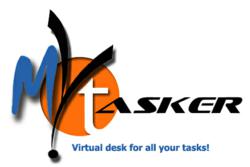 A full-time virtual employee at just USD 5 per hour.
New York City, NY (PRWEB) July 25, 2012
The website, http://www.mytasker.com, has arrived in the market to introduce newer trends for people who believe in easing their work.
The website provides businesses with the best possible options to handle their obnoxious and boring issues in a well-mannered way by outsourcing these things to the virtual assistants who are well-aware of their responsibilities and who know how to handle these issues.
The most important thing about the website is that it provides businesses with helpers who work remotely with no expectation for any kind of allowances, benefits, and so on.
Although the website offers its services at the US$12 per hour but the company has devised various plans for people to make it certain that virtual assistant enters their lives just like a blessing.
The website offers its services related to both Lifestyle and Business needs. Lifestyle Assistance is designed for small business owner and busy professional who could just use an extra hand to full-fill their day-to-day tasks at just USD 39 per month. Professional Assistance offers plan from US$12 to US$5 per hour depending on the choosen hours that you select for your particular and customized needs.
The company officials say that a full time dedicated virtual assistant may be hired at only US$5 per hour. This is a major discount for businesses who want the virtual assistant to be there at the time when they need them.
The company officials have exclaimed that this highly professional plan is available at US$1000 per month and it provides the services of a virtual assistant for the whole month for 200 hours. So it becomes a complete monthly plan with so little a payment against the huge work!
Mytasker.com has become available to websites along with all its benefits; business professionals are making use of its services with full confidence.
The company insiders have revealed that the company will be available to the businesses for 24/7/365.
A business that has hired a professional virtual assistant will enjoy the facility at a time that suits its own office timing. So there is no need for a business owner to be worried about the physical absence of the virtual assistant. The professional will be present in a business office virtually at the very time when he should be there.
There are some other plans too, that a business may adopt by consulting the website professionals. The range of plans are there to meet everyone's need. This saving plan of US$1000 may be distinguished from among the various websites that are offering this kind of services to the desiring people.
Business management analyses have been made by experts of the field and they have come to the conclusion that this service of virtual assistant at the rates of US$5 per hour is the lowest one against the hard and boring work that the assistant is expected to do for the business.
"Having to pay only US$1000 for the whole month to a highly professional person is a great thing to imagine," as one of the company partners expressed in a meeting.
"The professional and Lifestyle assistance programs offered by website have gained popularity among businesses and they are turning their attention towards this goal," as another partner said in a communiqué.