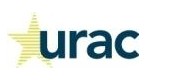 Washington, DC (PRWEB) July 23, 2012
In a final rule published in the Federal Register on July 20, 2012, the Secretary of Health and Human Services recommended URAC to serve as an HHS recognized accrediting entity of Qualified Health Plan (QHP) issuers participating on Health Insurance Exchanges. The Affordable Care Act (ACA) mandates that Exchanges begin operation in all 50 states and the District of Columbia on January 1, 2014, and also requires that all QHP issuers wishing to participate on an Exchange obtain accreditation from any accrediting entity recognized by HHS.
The ACA and final rule make clear that the choice of HHS recognized accrediting entity sits entirely with QHP issuers—regardless of whether the Exchange is Federally-facilitated, State-run, or a Federal/State Partnership. By offering a choice of URAC and one other accrediting entity, HHS is helping ensure accreditation products compete on quality and price, allowing each issuer to select the one that best fits their needs and resources.
HHS is also seeking new ways to measure health plan quality and rate plan performance, and is looking to URAC and its competitor for fresh approaches in these critical areas, which will ultimately be specified in future rulemaking.
"URAC is extremely pleased HHS intends to formally recognize our new Exchange-ready Health Plan Accreditation Program, which was designed to meet all ACA requirements, and continues the URAC tradition of putting consumers and quality first," said Alan P. Spielman, URAC's President and CEO. "HHS's recognition means URAC will play a central role in helping implement Exchanges in all 50 states and DC, and validates the input and hard work of cross-industry experts in creating a robust, Exchange-ready accreditation product of which we can all be proud."
URAC will be formally submitting the information on its Health Plan Accreditation Program, Version 7, as specified in the final rule, to HHS by August 1, 2012, well ahead of the September 18, 2012 deadline. Given the fact that HHS already reviewed Version 7 when it was launched in January 2012, URAC is confident that HHS will formalize its recognition of URAC in a forthcoming Federal Register announcement.
URAC is fully geared up to begin accrediting QHP issuers for Exchange participation as soon as HHS makes it formal recognition announcement, which is expected by October 2012.
About URAC
URAC, an independent, nonprofit organization, promotes health care quality through its
accreditation, education and measurement programs. URAC offers a wide range of quality benchmarking programs and services that keep pace with the rapid changes in the health care system and provides a symbol of excellence for organizations to validate their commitment to quality and accountability. Through its broad-based governance structure and an inclusive standards development process, URAC ensures that all stakeholders are represented in establishing meaningful quality measures for the entire health care industry. For more information, call (202) 326-3943, or visit http://www.urac.org and our Twitter and LinkedIn sites.
Join us for URAC's Annual Quality Summit and Awards Program, October 9-11, 2012, Parc 55 Wyndham San Francisco – Union Square, San Francisco, CA. Visit
https://www.urac.org/13thAnnualSummit/13thAnnualSummit.asp for more information.