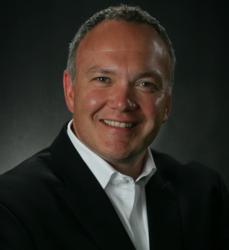 ...a proven sales leader who has delivered impressive results in every position he has held.
San Diego, CA (PRWEB) July 25, 2012
Chris Johnson has been named executive vice president of sales at the Javo Beverage Company.
Johnson joins Javo Beverage from IMI Cornelius, a leading global manufacturer of beverage dispensing and cooling equipment, where he served as their vice president of sales for North America. His primary responsibilities included leading the sales, field operations and customer service teams in the development of new national chain account business in the Convenience and QSR channels along with managing relationships with national brand owner, bottler and distributor customers.
During his nearly 2 years with IMI Cornelius, Johnson successfully drove new customer acquisition, increased revenue and profit growth and implemented key business process disciplines that have helped to improve the overall management of the business.
From 1998 to 2010, Johnson was employed by the Sara Lee Corporation, where he held several positions of increasing responsibility up to his most recent role as vice president of Beverage Sales for the USA and Caribbean Islands. In this role, he was responsible for leading the growth of Sara Lee's branded coffee and tea business in the Convenience, OCS/Vend, Broadline and Specialty Distribution channels as well as managing private branded coffee programs for several national chain account operators and Broadline distributor partners.
"Chris is a proven sales leader who has delivered impressive results in every position he has held. Javo Beverage will benefit greatly from his industry experience and relationships with customers in every foodservice channel we serve," explains Dennis Riley, president and chief executive officer.
Johnson attended Edinboro University of Pennsylvania in Edinboro, PA, and also served in the U.S. Army where he was an instructor.
###
Based in Vista, California, Javo Beverage Company is a privately held manufacturer and distributor of fresh-brewed coffee and tea drinks in a concentrated form that is served from beverage dispensers. As an innovator and leader in the manufacture of coffee and tea-based dispensed beverages, drink mixes and flavor system, the company's proprietary brewing technology yields fresh brewed coffees and teas that are flavorful, concentrated and stable, with broad applications in the foodservice, food manufacturing and beverage industries.
Javo is a portfolio company of the investment firm Falconhead Capital, which specializes in growing companies in the consumer sector of the leisure and lifestyle space.