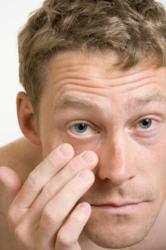 Good business is happy customers, not high profit margins
Elmsford, Ny (PRWEB) July 23, 2012
A small e-commerce company is making a huge offer for anyone who is lucky enough to find it. On any of their gas permeable contact lenses they are now offering a "best price guarantee". If you find a better price from an authorized online retailer anywhere in the world, they will match the price no questions asked.
"We're a small company, but that doesn't mean we can't make a big offer. I know that people are going to purposely look for the best deals so they can match it on our site. Many business's would see this as a potential loss of profit, and never even attempt something like this. But, that's not what we're about here. I would rather know that every one of our customers is satisfied with their purchase and comfortable in knowing that our prices wont be beat. Good business is happy customers, not high profit margins" - Chris Kalian, one of the partners at Eye Care Associates.
With the boom of online stores, there has been a move towards not only lower prices, but better service,and deals. Business's that aren't adapting from the classic brick and mortar, mom and pop business of yesterday, are dying out in record numbers. The business's need to compete with this new wave of online buyers who demand the world.
Especially small companies that have to compete with the beasts like amazon, buy.com, and the like.
"Gas permeable contact lenses are one of our best sellers. A lot of people don't realize that contact lenses are a prescription necessary for people to see just like antibiotics. So if we are not on top of our inventory and business, our customers wont get what they need to see properly. (which can actually lead to a further degradation of their eyesight) The sensitive and medically vital nature of our business has forced us to be infallible. This "best price in the world", new deal, is just the icing on the cake we've been baking for years". - Dennis Kalian, one of the partners at Eye Care Associates.
You can check out their selection of gas permeable contact lenses here.
You can read about their new price match guarantee here.
CleContactlenses.com is an online eyecare only website founded more than 14 years go by eye doctors.