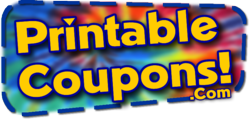 For any company that is serious about the coupon business, this is a game changer.
Delray Beach, FL (PRWEB) July 25, 2012
In 1996 Joe Crescenzi, owner of CouponPages.com, a local advertising solutions provider saw an opportunity to further strengthen his position within the advertising industry by scooping up all of the generic keyword match domain names that might one day pose a threat to his business.
He quickly bought up more than one hundred coupon related domains in total. Domains such as PrintableCoupons.com, CouponsOnline.com, BabyCoupons.com, InternetCoupons.com and in an even more wise move, he bought the hyphenated versions of each domain as well.
He's been using them to generate additional traffic and ultimately revenue for his company CouponPages.com. However, after redirecting the domains to CouponPages.com for years, he has decided to sell the most valuable domains that have received more than 500 unsolicited offers over the last 15 years as an alternative to seeking venture capital.
Most would question this move, after all couldn't that cause problems for his main business CouponPages.com later on? As it turns out, not really.
Most coupon sites focus on offering printed coupons and or digital rebates for household items produced by large brands. CouponPages.com is different in that they focus only on local businesses. They connect local shoppers with local merchants, their model established in 1996 has more in common with Groupon than Coupons.com. So, rather than posting coupons from dozens of big companies, their goal is to have coupons for thousands of local merchants.
Not wanting to just sell them off piece by piece, Joe instead decided to retain the services of DNSR or Domain Name Sales Report, a company that monitors the domain industry and helps create opportunities just like this one for end users outside of the domain industry.
Sean Sullivan, founder of DNSR said the following about the sale of these incredible assets, "I have never seen an opportunity like this come up, ever. Joe was really a visionary all the way back in 1996 by acquiring all of these incredible domains. He was not only locking up nearly all of the most valuable domains in an act of self preservation, but he ultimately ended up creating the most valuable portfolio of domains for this industry ever. For any company that is serious about the coupon business, this is a game changer."
For those unfamiliar, internet commerce is driven almost entirely by consumer search. Having good ranking for the exact keyword terms that consumers search for is critical. Having an "exact match keyword domain" is great for branding purposes with the goal ultimately creating brand awareness, but as an added bonus, keyword match domains make ranking for that term and other related terms significantly less difficult.
According to Sean Sullivan, "Trying to create a brand within the highly competitive coupon industry at this time with just any domain is going to be incredibly difficult and expensive. Even with one great domain it is a challenge. This portfolio of domains is going to allow a single company in one fell swoop to have a very large footprint within the business immediately and reduce their risk of putting all of their eggs in one basket."
It is certainly no secret that many companies have spent millions to acquire great exact match keyword domain names. Many of those companies such as CreditCards.com, Diapers.com and Wine.com have gone on to see massive growth and exits for hundreds of millions of dollars.
So who might be willing to spend millions on this collection of URLs? Sullivan thinks the list will be pretty significant.
Said Sullivan, "Well considering that major retailers such as Walmart and Target spend millions on online marketing each month and millions more for printed coupon advertising, I would say they're a good fit. We can't forget about consumer goods producers like Procter & Gamble who spend an estimated $10 billion on marketing each year, much of it online, a lot of it on sites like Coupons.com. In fact they already have their own P&G coupon site, http://www.PGEveryday.com that they could just plug right into PrintableCoupons.com and reap much greater rewards from their efforts. TLC has a hit show with Extreme Couponing, averaging more than one million viewers each week, this is a great opportunity and seems like a great way for them to further monetize that loyal audience.
Of course there is always Coupons.com Inc, which wisely paid $2.2 million for the Coupons.com domain back in 2000. That might seem like a massive amount of money for a domain, but keep in mind that company is now on a pace to generate an estimated $100 million in revenue in 2012 and recently raised $200 million in funding at a $1 billion dollar valuation.
For years, Joe has had two significant standing offers just for PrintableCoupons.com itself. Now we're bringing an even better opportunity to market, this is a turn-key solution for any corporation to grab a major share of this business. The portfolio covers printed coupons, digital coupons and even the highly lucrative baby coupon niche. It is the only time I have ever seen one portfolio go up for sale that contains so many important domains for one industry. I think that we are going to see even more serious interest very quickly."
According to data provided to DNSR, the Google exact match search volume exceeds a score of more than 300,000. For comparison the search term "coupon" has a score of 800,000. Keep in mind is that thanks to Joe Crezeni's wise move of registering the hyphenated domains as well, the exact match keyword score opportunity more than doubles. It also protects the buyer from having to worry about one less domain and or competitor showing up in the search results.
Sullivan added, "These domains have been redirecting for years without any real content, that being said, they still receive a significant amount of type-in traffic and amazingly some of them, even re-directed all this time actually have some ranking. Any development and SEO professional will tell you that this is incredibly valuable. What is also extremely valuable are the registration dates of the domains, which go back to 1996. The age of a domain can make a very big difference with regard to getting it ranked within the search engines, especially when it is a .Com domain in a very competitive industry."
The real advantage for the company that acquires this portfolio of names, will be that they now have a better chance at attaining first page ranking for 9 individual sites. This is a very common strategy and practice for many large corporations. By creating unique websites, with original content and designs, it allows them to collectively obtain a much larger audience. In total there are more than 27,000,000 coupon related searches made each month just within Google.
If a company has a choice to have one billboard on the side of a busy interstate or 9 of them, it seems logical that they would most likely choose the latter.
According to Sullivan the founder of DNSR, this portfolio could be used to gain a massive footprint through organic ranking as well as paid search quickly. DNSR analysts estimate that over time, if the buyer were to gain top 5 organic ranking for all related keyword terms which collectively represents million of searches, as well as run paid search ads for each domain, they could ultimately control 65% of the total amount of search traffic for the coupon industry, or put another way, the network of sites would have more than 15 million visitors a month within three years.
A long term investment for certain, but considering that there's hundreds of millions of dollars at stake, there is no doubt that there will be many up to the challenge.
Interested parties should contact Sean Sullivan who is handling the marketing and sale of these assets.
A complete dossier with additional details is available at DNSR.com/printablecoupons.
About DNSR:
DNSR is not a domain brokerage company, but instead acts as a third party that can often help companies and intellectual property owners find the middle ground to increase the probability of a sale. Most often using quantifiable research data and analysis to determine the most accurate price range for a domain name and or website.
DNSR will connect the buyer and seller and in some cases work with domain brokers on both the buyer and sellers side and then assist in the logistics of completing the transaction.
DNSR also provides clients with legal support and has full time in house counsel to defend domains from UDRP. It has successfully defended clients from several Fortune 500 companies against UDRP, Domain Name Hijacking and TM applications for the purpose of UDRP.
DNSR is based out of Delray Beach, Florida.