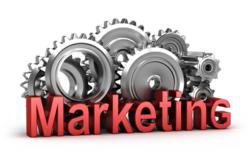 One important thing for UK businesses to remember, is that a TV advertising campaign that is carried out without any backup marketing, is wasted...
Basingstoke, UK (PRWEB UK) 25 July 2012
After a survey of hundreds of UK businesses, Marketing Quotes can report that TV advertising is considered to be the most powerful form of marketing that companies have at their disposal. Due to the high numbers of viewers and the way that the target audience can be targeted, advertising on TV can reach any gender of any age and any interest.
However, TV advertising is only truly effective if it is used as part of a marketing strategy rather than just a one off marketing drive.
'TV Advertising Needs To Be Used As Part Of The Marketing Mix'
Anne Richards (who works with many of the clients that were contacted as part of the survey carried out by Marketing Quotes) commented 'one important thing for UK businesses to remember, is that a TV advertising campaign that is carried out without any backup marketing, is wasted. TV advertising is only effective when it is combined with other forms of the marketing mix, such as Google PPC advertising (the adverts that appear on the edges of search engines) or targeted telemarketing. One example of a company not doing this, is the train ticket website 'Red Spotted Hanky', after doing a great TV advertising campaign, there was little follow up, no more adverts on TV (that we noticed) and little paid advertising. We were monitoring their campaign and noticed that the TV adverts have stopped, their organic visibility on Google dropped, and the paid advertising also reduced for their target keywords.'
'TV Advertising Needs To Be On-Going To Be Effective'
Anne added 'many of the companies that use TV advertising successfully use it regularly, TV advertising needs to be on-going for it to be effective. Consider Wonga.com - they have regular continuous adverts that rotate and are memorable, as well as backup marketing such as Google's PPC adverts. Another example would be Confused.com - again they do have regular TV adverts that are also rotated, as well as backup marketing (Google Advertising). What this does is it builds the brand (through the TV adverts) making prospects doing a web search more familiar with their company name and brand, and more likely to choose their website/advert rather than a competitor. The TV advert only does the branding, not getting the customers, for that, other forms of marketing are needed (a good website design, paid internet advertising etc.).'
TV Advertising Does Not Work For Everyone
Some companies in the survey reported that TV advertising works really well for them (banks, insurance companies, supermarkets are excellent examples of regular advertisers on TV) however some products and services are not really suited.
Anne Richards stated 'For some companies, TV advertising is just not suited, for companies like engineering businesses, taxi companies, military products (such as weapon systems or security products) or high end sports cars. However for anything else (perfumes, alcohol, hotels, health clubs, TV advertising can be highly effective.
The Problem Is Cost
Marcel Blackburn (who works with many of the marketing agencies at Marketing Quotes) added 'for virtually any product, sold locally, nationally, or internationally to ether businesses or consumers, TV advertising is an essential option to consider, whether the business is a firm of solicitors, or a hotel chain. The problem is cost, TV advertising can be expensive, not just in the airtime, but in getting the adverts set up. We do advise any UK business to consider a TV advertising campaign, coupled into part of a marketing campaign on-line. Although the upfront costs are there, the benefits of exposure and brand awareness far outweigh cost due to the speedy returns and targeted advertising.
About Marketing Quotes - Marketing Quotes is a free service to UK businesses to help them get free advice and quotes from local marketing companies and PR agencies that know and understand their industry and market sector. Marketing Quotes works with tens of thousands of UK marketing agencies and is there to help UK businesses get the best value for money for their marketing campaigns and achieve reduced marketing costs whilst striving for return on investment.